If you're a blockchain startup founder in the early stages of building your startup, check out our list of the 10 best blockchain accelerators and incubators for 2023. With opportunities for blockchain and crypto startups exploding, it is the perfect to jump on the rocket ship. And what better to get support for your startup, than through a first-rate accelerator or incubator? From Silicon Valley to Singapore, these accelerator and incubator programs will help you take your blockchain or crypto startup to the next level.
What Is a Startup Accelerator?
Startup accelerators are programs designed to help early-stage founders and entrepreneurs build their businesses quickly. The length of these accelerators can usually range from 2 to 3 months, and they will provide mentorship, resources and even capital to support the development of your startup.
Many startup accelerator programs culminate in a "Demo Day" in which their cohort companies present their "pitches" for investment to friendly venture capitalists and other investors. Because of this, many accelerators work with their founders extensively in preparing their pitches and pitch decks for this presentation. (For more on what a pitch deck is what goes into preparing a deck for investors, read our article on How to Create an A+ Venture Capital Pitch Deck.)
For many early stage companies, startup accelerator programs are a key element in pre-seed funding.
What Is a Startup Incubator? And What's the Difference Between an Incubator and an Accelerator?
To clarify any confusion, startup incubators are similar to startup accelerators, but are not actually the same. Incubators focus more on giving entrepreneurs the resources and support necessary to develop their businesses from an even earlier stage and over a longer period of time than accelerator programs.
So many incubators take on entrepreneurs who are still fleshing out something that is still mostly an idea, and those programs may can span from 6 months up to 3 years or more. To support their startups, incubators often provide office space for business owners to work out of in addition to other resources and operational support.
Now that we have clarified the difference between an accelerator and an incubator, let's get to answering the real question…
Why Should Blockchain and Crypto Startups Consider Accelerator or Incubator Programs?
Accelerator and incubator programs come with many benefits, but most importantly they help startups scale quickly. And that is incredibly important for the success of blockchain startups!
By their very nature, blockchain startups need to scale for growth and success. It requires both massive technological development know-how to manage the digital assets involved, crypto industry credibility and security expertise, contacts in the financial world, serious community building, as well as significant funds to keep the company afloat as it gets up and running. Because of the size and scale of the undertaking, blockchain and crypto projects are rarely "single entrepreneur in the garage-type" deals.
What Accelerators and Incubators Can Offer New Ventures in Blockchain and Crypto
Let's get to the point. Accelerators and incubators can provide access and introductions to the key must-haves that any blockchain startup: 1) guidance and mentorship in tech development, 2) credibility and connections necessary to launch new projects, and 3) a new network of venture capitalists and angel investors who are open to investing in blockchain and crypto projects.
In the case of blockchain, the introductions to blockchain and crypto-friendly venture capitalists and angel investors are particularly important. As an area that is clearly on the new frontiers of technology, economics, and society, blockchain is not an area that all venture capital firms are willing to invest in, let alone angel investors. (And of course, retail investors are definitely off the table!).  Blockchain accelerators also often overlap or have strong ties to fintech accelerators.
(For more on startup fundraising read our articles: How to Raise Venture Capital Funding for Your Startup, Pre-Seed Funding: What it Is and How to Get It. How to Create a Startup Pitch, and 19 Best Pre-Seed Pitch Decks from Early Stage Startups).
In many cases, receiving sufficient funding can be the biggest hurdle that blockchain startups face.
Because of that, there is a clear benefit to joining a reputable blockchain accelerator or crypto incubator which has pre-existing relationships with venture capitalists and other investors who are interested in those areas, is willing to write checks, and has the experience to provide guidance, mentorship, and additional introductions in the future which can be invaluable to the startup's success.
Choosing the Right Accelerator or Incubator for Your Startup
A word to the wise, though. Not every accelerator or incubator is a quality startup program, and not all quality accelerator programs or every notable incubator are experienced in working with blockchain or crypto startups.
If you are considering applying to an accelerator or incubator program, take a close look at their alumni companies. What kind of track record does the accelerator have with its blockchain and crypto alumni? If it's a general accelerator program that takes startups from a variety of industries, does it really have the experience with blockchain and crypto and the mentor, industry and investor networks that will really benefit you?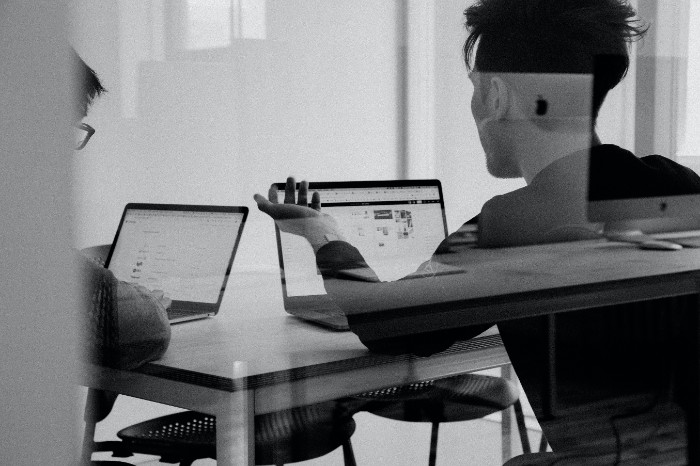 And if it's a "blockchain accelerator", does it look like their alumni have received funding during and after their time in the program? And did that funding come from strategic and "smart" investors who could continue to provide guidance, mentorship, and further investment down the road?
(For an example of the kinds of investors that may be in an accelerator's network, visit our 15 Pre-Seed Venture Capital Firms who Invest in Early Stage Startups).
These are all important questions to answer before committing to an accelerator or incubator program. But if you can find the right one for your blockchain and crypto startup, it can truly be a launchpad for success!
Now let's take a look at some of the top accelerators and incubators for blockchain and crypto startups!
9 Accelerators and Incubators for Blockchain and Crypto Startups
1. Y Combinator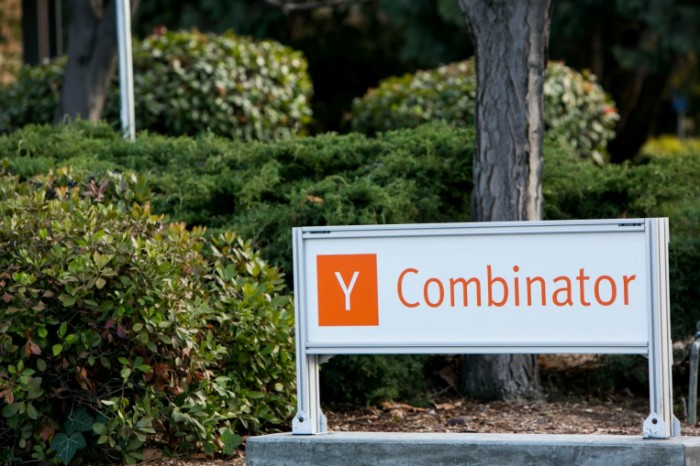 Y Combinator is one of the premier startup accelerators in the world. The company, which was founded by technology entrepreneur Paul Graham and others in 2005, has seen immense success in launching new businesses and helping them flourish. Its model is simple—it invests a small amount of money into early stage startups, provides mentorship and access to potential investors, and shares its extensive network of contacts with each business venture. As a result, these startups get an amazing head start on their journey towards success. Y Combinator's portfolio of successful companies include Dropbox, Airbnb, Stripe, Weebly and many more!
Link: Y Combinator
2. Techstars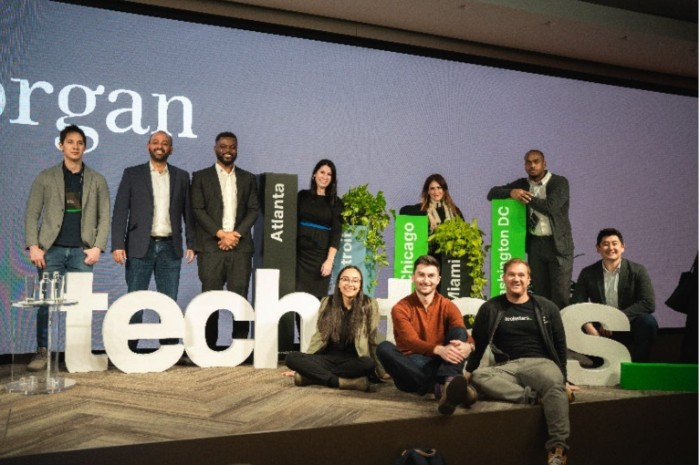 Techstars is an accelerator network that provides mentorship, resources and connections to help startups scale quickly. Over the past decade, it has invested in over 1,000 companies with a combined market cap of $15 billion. Notable companies such as SendGrid, Digital Ocean and ClassPass have all been through the Techstars program.
Link: Techstars
3. XRC Labs
XRC Labs is a fintech-focused accelerator based in New York and focused on helping early-stage startups build their businesses. They provide resources such as mentorship, funding and access to their network of investors and experts in blockchain and the crypto industry. XRC Labs is a great choice for blockchain startups that are looking to make an impact on fintech or financial services through distributed ledger technology.
Link: XRC Labs
4. Alchemist Accelerator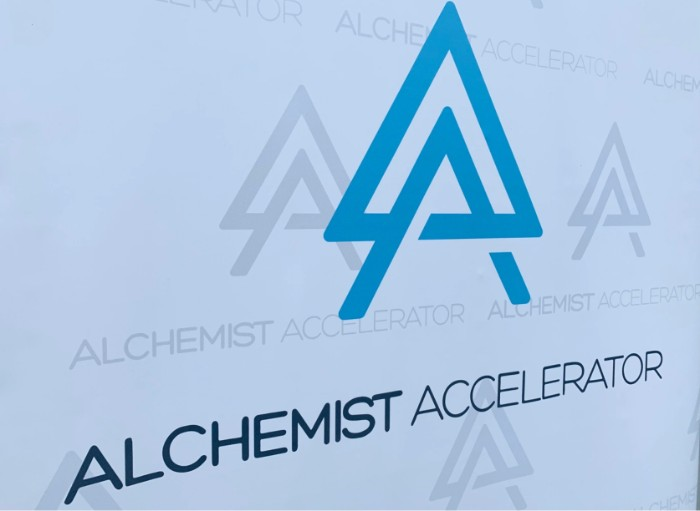 Alchemy Accelerator is an accelerator program which provides startups with resources, mentorship, and capital to turn their ideas into successful businesses. This unique program allows entrepreneurs to access the resources they need while having the support of alchemists as they develop and refine their product or service. The accelerator also gives its members opportunities to network with seasoned professionals and exchange knowledge that can help them succeed. The application process is quick and painless, so there's no reason not to give it a shot. All in all, the Alchemist Accelerator is an invaluable resource for any budding business who wants to realize their dreams and build on their success.
Link: Alchemist Accelerator
5. Blockchain Founders Fund
The Blockchain Founders Fund, or BFF for short, is a venture capital fund that focuses on blockchain-based startups and businesses. Founded by some of the biggest names in the blockchain world, the fund seeks to leverage the collective experience and connections of its founders to support innovative projects from a range of industries. With offices in both New York and Silicon Valley, they have already created several successful investments in fields such as digital health, finance, and asset registry. In addition to providing financial support, BFF also wants to prioritize technical collaboration with their portfolio companies by sharing market know-how and strategies with them. They also want to lay the groundwork for future projects so they can continue investing in emerging technologies while developing data-driven models to help their partners grow. For those looking to innovate in the realm of blockchain technology, The Blockchain Founders Fund is definitely a great option.
Link: Blockchain Founders Fund
6. Boost VC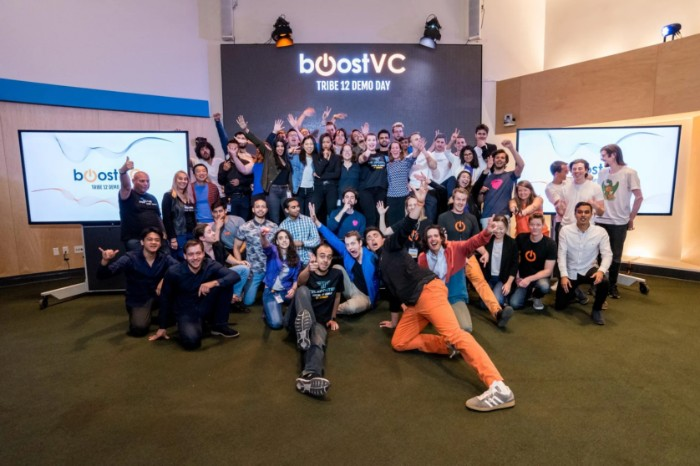 Boost VC, founded in 2012 by Adam Draper, is a venture capital firm and accelerator program that focuses on investing in early-stage startups that are innovating within the blockchain space. They provide capital, resources, projects and collaboration to help portfolio companies succeed. Their mission is to accelerate the pace of innovation in blockchain technology and cryptocurrencies. In addition to providing funding and mentoring services, they also offer living and working facilities in San Mateo, California. These facilities allow entrepreneurs to collaborate with one another and make meaningful connections while growing their blockchain and crypto projects. Boot VC has invested in over 250+ companies since its conception, acting as a gateway for ambitious startups to enter into the blockchain ecosystem.
Link: Boost VC
7. 500 Startups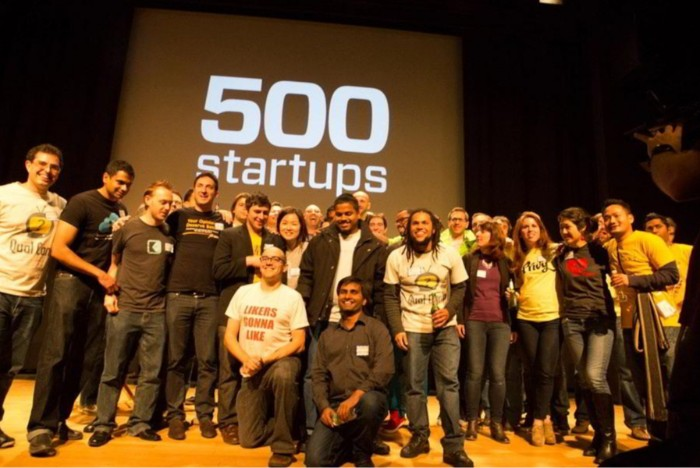 500 Startups is an American venture capital seed fund and startup accelerator founded by Dave McClure and Christine Tsai in 2010. Headquartered in San Francisco, 8 . 500 Startups has invested in more than 2,000 companies across 75 countries. It offers access to capital for startups through its seed program, as well as mentorship and other resources such as a wide network of investors and advisors. Furthermore, it hosts virtual training sessions and events to equip entrepreneurs with necessary skills while also helping them to create meaningful connections within the broader industry. As one of the largest hubs for entrepreneurship and innovation in the world, 8 . 500 Startups is a go-to source for entrepreneurs seeking long-term success.
Link: 500 Startups
8. Wavemaker Labs
Wavemaker Labs is an innovative digital accelerator designed to help developers, entrepreneurs, and investors create successful global businesses. Founded in 2020, Wavemaker Labs provides early-stage startups with the resources and guidance needed to launch and sustain their ventures. Because of its focus on infrastructure, scalability, customer experience, and monetization, Wavemaker Labs has succeeded in helping numerous startups achieve success. In addition to investments and connections with potential partners, they provide educational programs such as "Webinar Wednesdays" that offer insight from some of the most experienced people in the industry. With the combination of coaching, mentoring and supportive services, Wavemaker Labs helps ambitious founders turn their vision into reality.
Link: Wavemaker Partners
9. dlab Programmatic Venture Capital
With a focus on emerging technologies such as blockchain, distributed ledger technology, decentralized finance, and artificial intelligence (AI), the dlab Programmatic Venture Capital (PVC) fund helps founders and startups scale their emerging projects. Founded by Digital Currency Group in 2017, dlab PVC provides advice and capital to early-stage startups that are innovating within the blockchain sector. They a focus on supporting projects at the pre-ICO and post-ICO stages, dlab PVC provides access to capital while building long-term relationships with leading entrepreneurs. By leveraging their network of investors, entrepreneurs, and industry experts, they are able to offer guidance that could prove invaluable for startups who are looking to make an impact in the blockchain space.
Link: dlab Programmatic Venture Capital

10. GBV Capital
GBV Capital's portfolio focuses on investments in early-stage fintech and blockchain companies. Founded by experienced investors and financiers, they focus on helping startups to accelerate their growth while minimizing risk. With a combination of strategic guidance and mentorship, GBV Capital helps founders build successful products, scale VC services provide early stage funding to blockchain and cryptocurrency startups. They invest in over 250+ companies and act as a gateway for ambitious startups to enter into the blockchain ecosystem. In addition, they support founders with mentorship, strategic guidance, and access to a wide network of investors and advisors.
Link: GBV Capital
The Bottom Line on Blockchain Accelerators and Incubators
With the blockchain industry growing rapidly, it can be difficult to know which accelerator or incubator is right for your project. However, by considering factors such as track record, resources, and networks, you can narrow down your options and find the best fit for your needs. The 10 accelerators and incubators listed above are all excellent choices for 2023, based on their past performance and current offerings. Do some research on each one to see which would be the best match for your blockchain project.
Need some Blockchain and Crypto inspiration? Here's a look at 5 Best Crypto Pitch Decks from VC-Funded Startups and 25 Best Fintech Pitch Decks by VC-Funded Startups.
Need more startup inspiration? Check out our:
25 Essential SaaS Pitch Dcks for Startups,
25 Best eCommerce Pitch Deck Examples from Funded Startups,
19 Best EdTech Pitch Deck Examples from Established Startups,
11 Best Real Estate Pitch Deck Examples from Established Startups,
16 Best Social Media Pitch Deck Examples from Well-Known Startups,
31 Best Marketplace Pitch Deck Examples from VC-Funded Startups,
12 Essential Healthcare Pitch Decks from VC-Funded Startups,
10 Successful Sports Pitch Deck Examples from VC-Funded Startups,
8 Essential Fashion Pitch Deck Examples from Successful Startups,
12 Best Travel Pitch Decks from VC-Funded Startups,
and 8 Best Biotech Pitch Deck Examples from Established Startups.