Are you an aspiring fashion designer or entrepreneur with a vision to create your own clothing line, but are unsure of how to create the clothing line business plan that will make it happen? A business plan for your fashion business is essential for taking you from concept, to market cut-through.
Writing a comprehensive clothing line business plan may feel daunting at first, but it doesn't have to be! The key lies in understanding why a business plan is needed for your startup clothing line and placing each component into its context. We've created the ultimate how-to guide on everything related to writing your first clothing line business plan; covering topics such as setting objectives, running through market research, the operational planning that goes into launching a clothing line and forecasting finances. Let's dive right into the basics of creating that perfect roadmap for your new venture together!
What Is a Business Plan?
A business plan is a roadmap for your business that outlines goals and details how you plan to achieve them. It covers areas such as market analysis, sales strategy, marketing strategies, competitive analysis, your financial plan and financial statements, operational aspects of the proposed business, and how much funding your business will need. Essentially, it helps an entrepreneur focus on key activities to run their business successfully.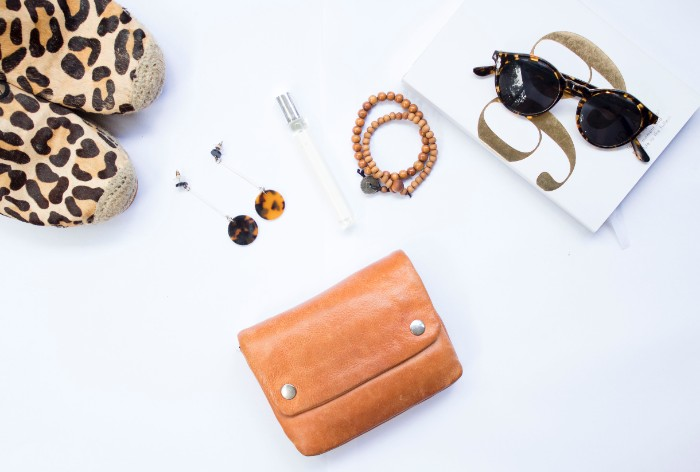 Why Do Clothing Line Businesses Need a Business Plan?
If you're thinking about launching a clothing brand or apparel business, it's important to start with a solid foundation – and that's where a clothing brand business plan comes in. A clothing line business plan can help you clarify your vision, outline your goals, and create a roadmap for success before you start investing the time and money needed for to build your clothing business. It's a document that includes everything from your brand identity and target market to your financial projections and marketing plan.
By taking the time to create a comprehensive business plan, you'll be better prepared to tackle the challenges that come with launching and growing your clothing line business. So whether you're a new entrepreneur or an established brand looking to pivot your strategy, investing in a well-crafted business plan is a smart move for anyone in the fashion industry.
For more on starting your own clothing line, visit How to Start a Luxury Clothing Brand.
Business Plans and Investor Funding
One of the main reasons for writing a business plan for your clothing line is that it can be used to attract potential investors such as angel investors. Before investing in any new business, let alone businesses as high risk as fashion brands or a clothing line business, savvy investors will ask to review a business plan and conduct a company analysis to determine whether the business will be a good investment for them.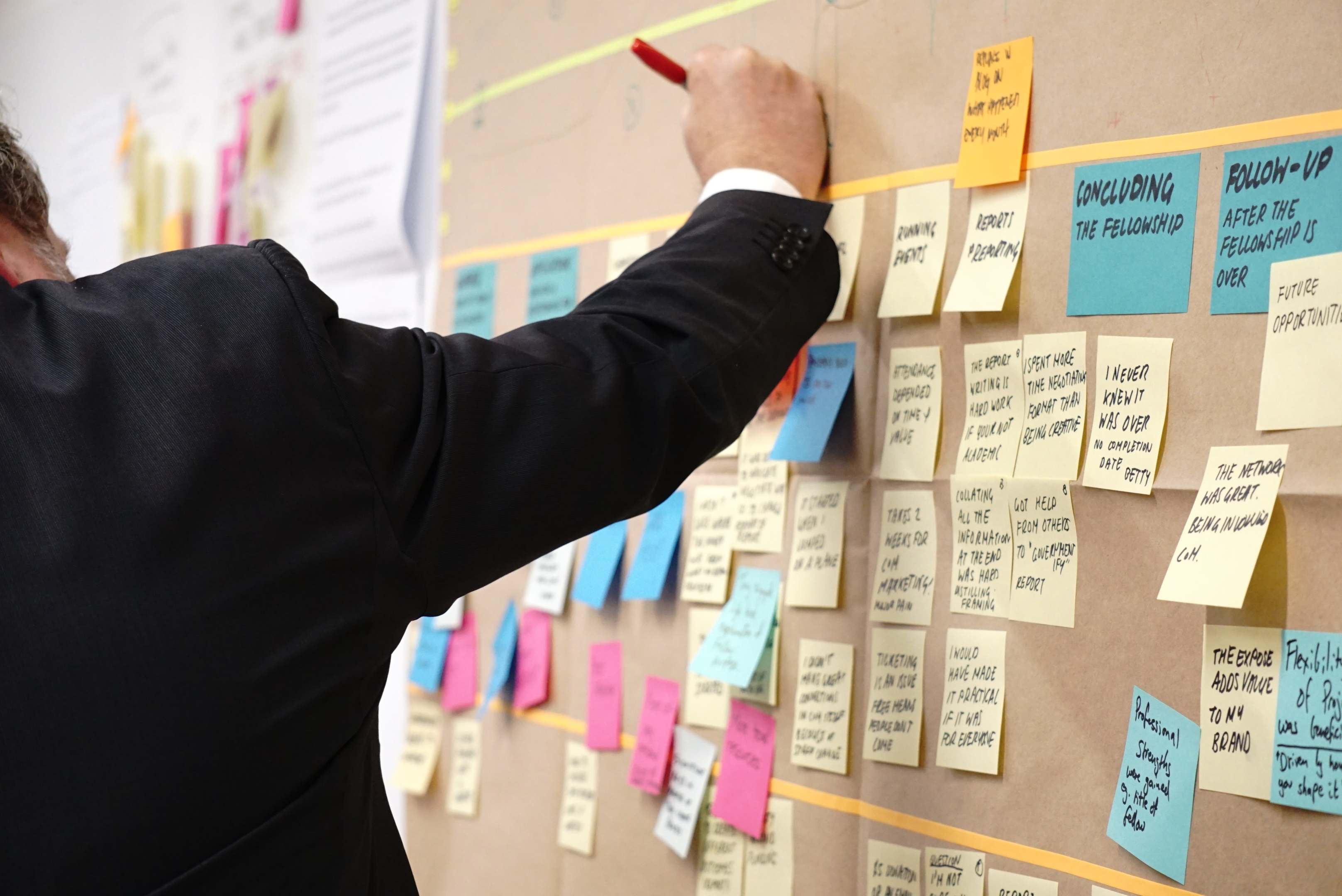 An investor-ready clothing line business plan should include detailed financial projections and key strategies, including your competitive advantage and marketing plans. It's also important to note that investors want to see tangible progress when considering investing in a clothing brand or apparel business. Therefore, it's important to include relevant data such as sales figures, cash flow and an income statement, and positive customer feedback in your plan, so investors can do the company analysis they need before they invest.
For more on raising investor funding for your startup clothing line, visit our articles on 8 Essential Fashion Pitch Deck Examples from Successful Startups, How Do Angel Investors Work, and 7 Top Fashion Incubators and Accelerators for Fashion Tech Startups.
Preparing to Create a Business Plan for Your Clothing Line
It's well worth taking the time to create a solid business plan for your clothing line business. In the fashion industry, market research is critical to understanding consumer preferences, purchasing habits, and your direct competitors. A clothing line business plan should cover various aspects, such as product design, sourcing, manufacturing, marketing, and financial projections. As an entrepreneur, it is your responsibility to gather knowledge about the industry, assess potential risks and opportunities, and develop a realistic roadmap that aligns with your goals. With a carefully crafted clothing line business plan, you can confidently pitch your ideas to investors, partners, or customers and pave the way for a successful venture.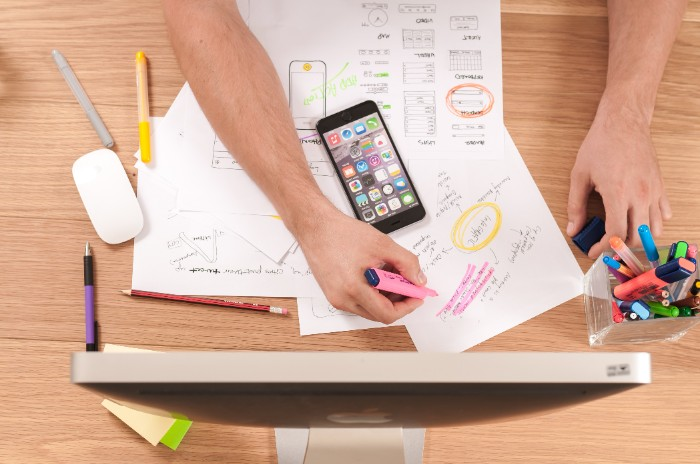 Outlining the Sections of Your Business Plan
While putting together an entire business plan may seem daunting, outlining the sections of your clothing line business plan is a critical step in the process. Utilizing a business plan template, especially a clothing line business plan template, can provide a helpful guide in organizing your thoughts and ideas. Remember to include a detailed description of your exact niche, target market, marketing strategy, and financial plan. This information is key for potential investors and will also prove useful when seeking out bank loans. With a well-crafted clothing line business plan, you can confidently launch your business and watch it thrive.
Executive Summary and Company Overview
The executive summary is the first section of a business plan and should provide potential investors with a brief overview of your company. It should include information such as the company overview, mission statement, market analysis, key goals, financial projections, and any other pertinent details. The executive summary is the first thing that investors see (sometimes the only section they read in the entire document!), so having a good executive summary and company overview is crucial to all business plans.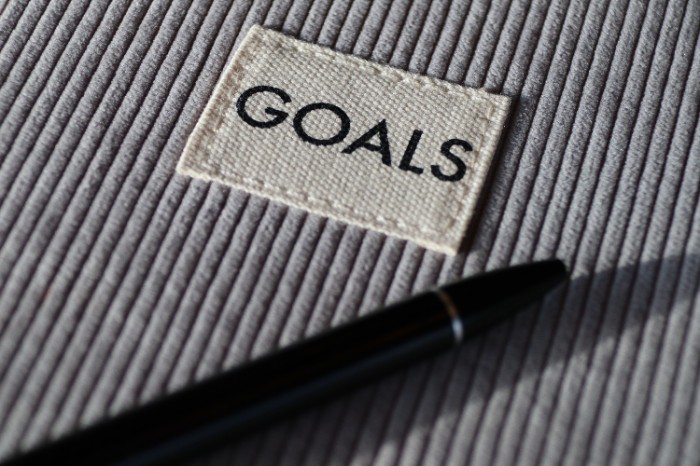 Business Goals and Core Values
Your business goals and core values should be clearly outlined in your clothing line business plan. This section should include how you plan to meet those goals, what values the company will stand for, and the strategies you'll employ to achieve them. It's important that these goals are realistic and achievable, since they form the foundation of your strategy and will dictate how you conduct your business operations.
Explaining Your Clothing Line Products and Services
After the executive summary, you need to explain what your clothing line's products and services will be: what kind of merchandise will you carry, what fabrics and colors will you use, who is your target market, and how are you different from competing clothing lines? This section should provide a detailed description of the brand identity, including logos, taglines, and any other elements that define your uniqueness.
Defining Your Target Customers
This section of your clothing line business plan should define your target customer. You'll need to identify your target customer demographic and psychographic characteristics, such as age group, location, income level, hobbies, values, lifestyle choices (Young professionals? Suburban moms? Kids?), etc. This customer analysis will help you craft a marketing plan that speaks to the needs of this specific segment and provides them with a memorable experience.
Your Market Analysis
Your market analysis should include an in-depth analysis of the fashion industry, including the current trends and future projections. This section should provide an overview of the opportunities and challenges that exist within your scope of business so that you can better understand customer needs and make informed decisions. Additionally, it's important to research your competitors to gain insight into their strengths, as well analyze your indirect competitors because an indirect competitor can become a direct competitor to your clothing line business in the future.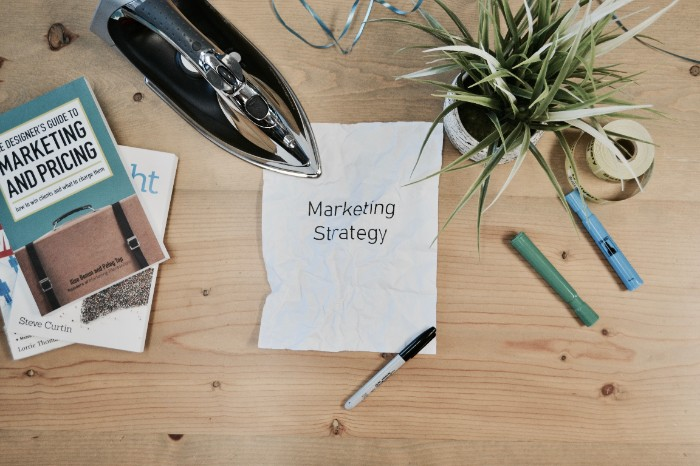 Marketing Strategies and Marketing Plan
This section of your clothing line business plan should discuss your marketing and promotion strategies, including how you will reach potential customers through digital media, social media campaigns, SEO strategy, and other channels. Additionally, you'll need to define how you plan to measure the success of each campaign.
Your marketing plan should also include an advertising budget (for example, digital and print advertising), target audience. and a timeline of when your campaigns will launch. This will help you stay on track with launching promotions, growing your customer base of target customers, and maximizing profits.
Clothing lines require heavy marketing spend to build market awareness so take your time in putting together your marketing plan before your invest your time and money in a launch.
Your Sales Strategy
Your clothing business' sales strategy should outline the pricing of your clothing line's products and how you plan to reach potential customers. It's also important to include information on how you will manage inventory, establish relationships with suppliers and vendors, generate new customers, and provide customer service. Additionally, include a list of any partnerships or collaborations that you may have established in order to increase exposure for your brand.
Competitive Analysis
You then need to conduct a thorough competitive analysis, including both your direct competitors and indirect competitors. Researching the competition (direct competition and indirect) will provide helpful insight into the current market for clothing line businesses, so you can adjust your strategies and design a product or service that stands out from the rest. Additionally, this section of your business plan should include information on pricing for clothing line businesses, sales tactics, promotional offers, distribution channels, and customer service plans.
Your Business Model
Your business model section should outline how you plan to make money from your clothing line business. Your business model is a key element of your business planning because it outlines where you see the sources your revenue will come from.
This section should also include a description of the operational structure of your business, including information on suppliers and vendors, staff members, production processes, and other operational details. You'll also want to include any long-term plans you have for scaling or expanding your operations in the future in this section.
Your Operations Plan
Your operations plan should explain the logistics and management of your business. It should include information on how you plan to manage, store products, handle returns shipping methods, customer service plans and any other operational elements that are required for running your clothing line.
Your operations plan also needs to include your plan for managing inventory, as well as your plan for distribution to department stores and retail store partners. Additionally, include a list of any partners, vendors or other businesses that will help support your operations or that you have included in your future plans.
Key Partners
You may also want to consider including a section in your clothing line business plan for key partners. This could include a list of department stores and retailer store partners, as well as wholesalers that you plan to partner with, as well as any vendors or suppliers that will be key to your operations. Doing so can investors and lenders greater insight into how you intend to grow the business.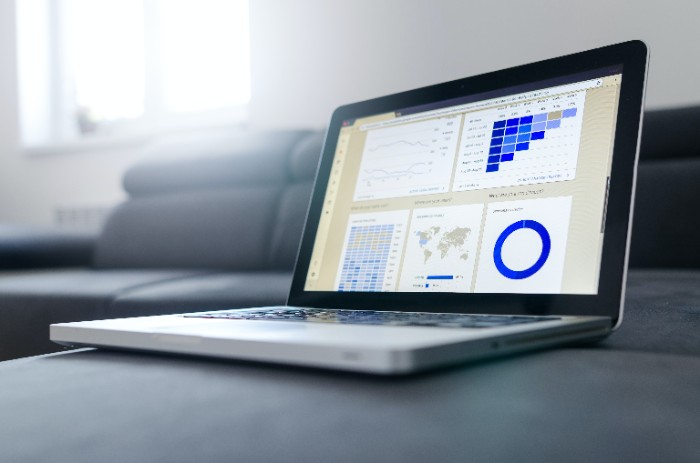 Financial Statements and Projections
The financial section is a core part of any complete business plan. In this section, you need to provide financial projections for your clothing line business. This is vitally important because putting together your financial plan forces you to focus on how both how you are thinking about both your revenues and your expenses.
Your financials should include your clothing line business' profit and loss statement, cash flow statement, balance sheet, and income statement. Your profit and loss statement should include both ongoing and one-time costs, such as production costs, overhead expenses, marketing costs, and advertising. Your cash flow statement will help you identify your cash flow in and out of your business and plan for any financial instability that could occur during your clothing line business's life cycle. Finally, your balance sheet should track the company's assets (cash in the bank or inventory).
Your financials will also include your pricing strategy. Your pricing strategy is an essential part of your business plan and needs to be carefully thought out in order to ensure that you are able to cover costs and remain profitable. Furthermore, pricing should also reflect the value of the product or service that your clothing line provides.
Business Structure
This section of your business plan should include the structure of your clothing line business. This means including information on who owns the company, how it is organized and managed, legal structure, and what roles each person in the organization will fulfill. It is important to be clear and concise when outlining this information in order for potential investors or lenders to understand where the company is headed.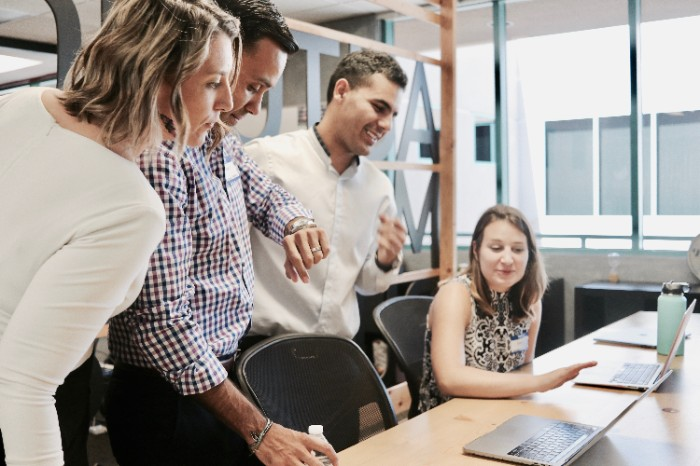 The Management Team
The management team section should showcase the skill sets and experience that each individual brings to the business. This should include professional bios of each member of your management team, their background in the industry, experience with clothing line products, any awards or recognitions they have received and why they are an important part of the company. It is important to note that you do not need to have a large team of people to make your clothing line a success. However, having the right team in place is essential for executing and achieving your goals.
Finally, this section should also include a plan for recruiting new employees as needed. This could include what types of positions you are looking to fill, how they will be recruited, and any other information that will help investors or lenders understand how you plan to grow your business.
Your Business Plan's Conclusion
Your business plan's conclusion should tie together the major points from each section and reiterate your clothing line's mission statement. This is your opportunity to make a lasting impression on potential investors or lenders who are reading your business plan, so be sure to include any successes you have had so far, as well as how you plan to grow in the future.
This section should include a summary of each section you have included in your business plan and how it contributes to your overall vision for the company. You should also use this section to reiterate why you are passionate about pursuing this venture and why it will be successful. Finally, the conclusion should provide a call to action for potential investors or lenders, urging them to consider investing in or funding your clothing line business.
Reminder: Your Clothing Line Business Plan is a Living Document
Your clothing line business plan should not be viewed as a static document. It is meant to be a continually updated document that guides the company through its growth and development stages. As you learn more about your business and your business changes and grows, so too should your business plan. Your initial financial projections were guesses as where your business would be, but as you accumulate data, you will be able to update your financials (your cash flow statement, income statement, etc.) and make new projections with much greater accuracy.
Also, if you used a business plan template, it may not have captured all the pertinent aspects of your business. Regularly review and update your business plan in order to ensure that it accurately reflects the current state of your business
The Bottom Line on Creating a Clothing Line Business Plan
Writing a clothing line business plan can be an intimidating but incredibly important task for anyone wishing to start their own clothing company. Having a plan in place allows you to focus on the tangible components of your business, budgeting and organizing resources, and tracking progress. Taking care to outline the specific sections of your business plan and thinking holistically about those sections is key. Additionally, understanding your target market is paramount in order to effectively develop sales and marketing strategies that will gain traction.
All of these elements are critical components for developing a comprehensive and successful business plan for any clothing line. Whether you have one or dozens of ideas on how to create the perfect outfit, having an effortless workflow makes all the difference when it comes to getting your couture dreams off the ground. With this guide as a starting point, creating your own clothing line can be well within reach!