What makes for a successful InsurTech startuStartup Sales strategy? In this blog post, we're sharing 7 Insurtech pitch deck examples from successful Insurtech startups so you can get the
e insight you need into this exciting new technology area which is shaking up the insurance industry.
But first, let's get clear on what InsurTech actually is, and why
What is InsurTech and why is it important to the future of Insurance?
InsurTech is quickly remaking the global insurance industry by bringing in new, more efficient technologies to a very traditional industry. By embracing technology such as automation, machine learning, data science, and artificial intelligence, insurtech companies are driving innovation and advancing efficiency in the traditionally slow-moving insurance sector.
InsurTech companies can cover a variety of insurance areas, including health insurance, pet insurance, business insurance, disability insurance, life insurance, workers compensation insurance, and more. What distinguishes InsurTech is that is enables insurance providers to better able to manage customer risk and ensure customer service.
With cutting-edge technologies like data science, insurtech companies can create custom insurance coverages and policies quicker than ever before. Consequently, insurtech startups represent an important component in providing accessible, affordable, and fast insurance solutions for customers–solutions that are shaping the future of the global insurance industry.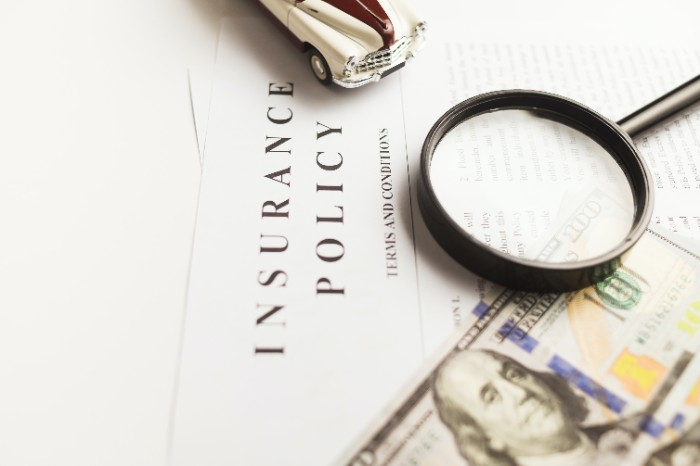 Check the Ultimate Guide for Dental and Vision Insurance for Small Businesses.
Examples of Established Insurtech Startups
The insurance technology (Insurtech) industry has experienced a surge of startups in recent years, with many of them becoming successful. Notable examples include Oscar Health, a health insurance-oriented startup that provides health insurance coverage to individuals and businesses; Hippo, an online insurance platform that provides insurance services for homeowners such as insurance rating and data analytics tools; and Simply Business, a UK-based business insurance provider.
These established Insurtech startups have revolutionized the insurance industry by streamlining the customer experience, utilizing cutting-edge technologies to provide relevant information on demand, and creating innovative ways to address insurance needs. In order to raise the funding to succeed in this challenging field, these leading Insurtech startups needed to effectively communicate their ideas through a strong pitch deck showcasing all their accomplishments.
What Is a Pitch Deck? And Why Do InsurTech Startups Need One?
A pitch deck is a concise presentation used by startups to explain their business to investors. It covers topics such as the problem the startup addresses, its solution, market opportunity, competitive landscape, and financial projections. It is designed to give potential investors a comprehensive understanding of the startup's strategy in order for them to decide whether or not it is worth investing in.
(For more on startup fundraising read our articles: How to Raise Venture Capital Funding for Your Startup, Pre-Seed Funding: What it Is and How to Get It. How to Create a Startup Pitch, and Startup Sales Strategy.
For insurtech startups looking to grow, funding is crucial! As they seek funding, Insurtech startups need a pitch deck to quickly explain their business, competitive edge and/or product offering to potential investors. With the right pitch deck, InsurTech startups can more effectively communicate their ideas and demonstrate why they are worth investing in.
For more on how to build a stellar pitch deck, read our article on How to Create an A+ Venture Capital Pitch Deck.
Check out How Do Angel Investors Work?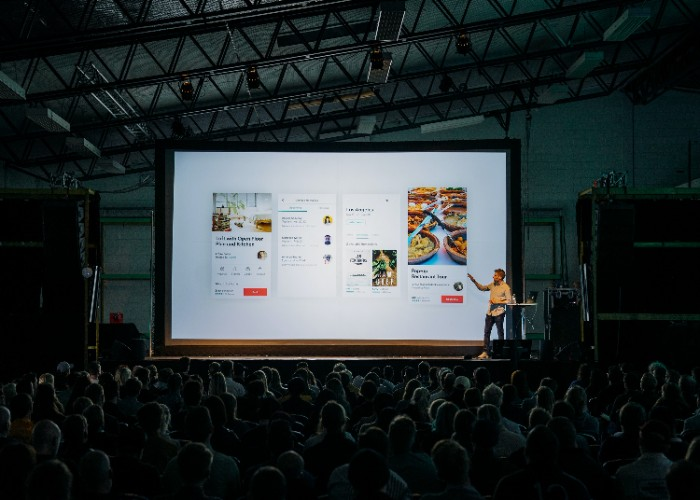 And while each insurtech company may have different components for success, what remains the same is the need for a well-crafted presentation that will convince investors and others to become part of your journey. By analyzing existing successful pitch decks, you are able to understand what works and also create something that speaks to who you are as a company.
Wherever you are on your insurtech journey, let these examples inspire you to create something unique that expresses who your company is and stands out amongst the competition. With a well-thought-out plan, great technology and good people backing you up, there's no telling how far you can go!
So let's take a look at these pitch decks…
7 Pitch Decks from Established InsurTech Companies
1). Oscar Pitch Deck
Healthcare Startup Details:
Business Model: App
Industry: Healthcare, InsurTech
Customer Model: B2B2C
Healthcare Pitch Deck Details:
Amount Raised: $30M
Deck Funding Year: 2014
Round: Series A
Company Link: Oscar
AngelList: AngelList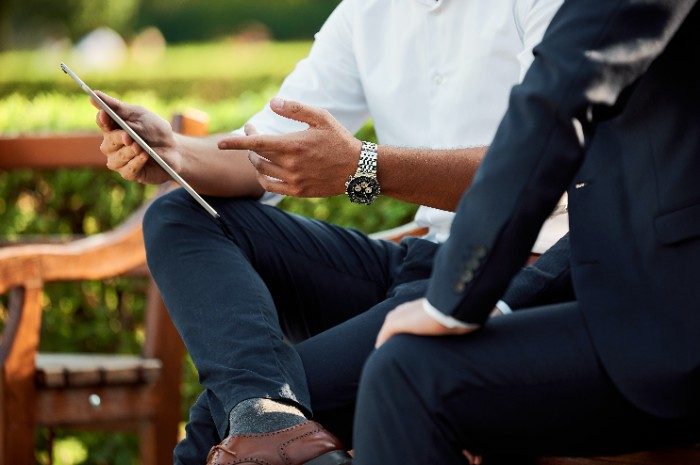 A cutting-edge example of the health insurance technology industry, Oscar Health is a health insurance and insurtech company that offers health insurance plans to individual, family, and small businesses. Founded in 2012, Oscar Health has been providing innovative technology-driven solutions to offer affordable health insurance through a online insurance platform that is accessible to everyone. Its user-friendly digital insurance platform and mobile app allow individuals to compare health insurance quotes, access their benefits, find doctors and book appointments, review claims history, and more. The digital insurance provider also partners with leading hospitals and providers to offer members high-quality care at an affordable price on its digital platform.
2). Bind Pitch Deck
Healthcare Startup Details:
Business Model: Subscription
Industry: Insurtech, Healthcare, HR
Customer Model: B2C, B2B
Healthcare Pitch Deck Details:
Amount Raised: $60M
Deck Funding Year: 2018
Round: Series A
Company Link: Bind
AngelList: AngelList
Bind is a startup company that administers health insurance for self-funded customers. They provide comprehensive coverage and cost control solutions to meet the needs of employers, employees, and plan members. Their innovative technology platform enables them to offer custom plans tailored to each customer's unique situation while controlling costs. Bind also offers support throughout the entire process, from plan design to claims management, to ensure their customers get the best coverage possible.
3). VisionX Pitch Deck
Healthcare Startup Details:
Business Model: SaaS
Industry: InsurTech, AI, Machine Learning, Augmented Reality, Software, IT
Customer Model: B2B
Healthcare Pitch Deck Details:
Amount Raised: $125K
Deck Funding Year: 2016
Round: Seed
Company Link: VisionX
AngelList: AngelList
VisionX is a revolutionary on-demand insurance platform that facilitates the global distribution of insurance products to customers in an efficient and streamlined manner. It connects insurance companies, intermediaries and insurance agents by utilizing cutting-edge technology and data analytics which allows for instantaneous quoting and purchasing. This helps all parties involved reduce costs while providing enhanced customer service experiences.
4). Alan Pitch Deck
Healthcare Startup Details:
Business Model: App
Industry: FinTech, Healthcare, InsurTech
Customer Model: B2B
Healthcare Pitch Deck Details:
Amount Raised: $54M
Deck Funding Year: 2020
Round: Series C
Company Link: Alan
AngelList: AngelList
Alan is a healthcare startup company committed to providing personalized and comprehensive health care solutions to individuals and families. They offer services ranging from primary care, chronic disease management, telemedicine, mental health counseling, and more. Their team of experienced professionals use technology-driven tools to provide high-quality, low-cost healthcare services that are tailored to meet each individual's needs. Alan also offers customers innovative solutions to reduce their out-of-pocket costs while providing them with access to excellent medical care. To do this, they have partnered with some of the world's leading health insurance companies and leveraged cutting-edge technology to offer comprehensive services.
This pitch deck was used to secure Alan's Series C funding of $54M in 2020.
5). Zentist Pitch Deck
Healthcare Startup Details:
Business Model: SaaS
Industry: Healthcare, Big Data, InsurTech, Software, Analytics
Customer Model: B2B
Healthcare Pitch Deck Details:
Amount Raised: Undisclosed
Deck Funding Year: 2017
Round: Seed
Company Link: Zentist
AngelList: AngelList
Zentist is an innovative healthcare technology company that provides a comprehensive solution for dental care. Its platform offers an all-in-one solution for dentists and their patients, from appointment scheduling to patient records, insurance processing, and payments. Zentist also provides a suite of tools to help dentists manage their practice more efficiently. The company's goal is to make dental care more accessible and affordable while providing the highest quality of care.
6). INZMO Pitch Deck
Healthcare Startup Details:
Business Model: App
Industry: InsurTech
Customer Model: B2B2C
Healthcare Pitch Deck Details:
Amount Raised: €235K
Deck Funding Year: 2016
Round: Seed
Company Link: INZMO
AngelList: AngelList
INZMO is the cutting-edge neo-insurance startup in Europe, providing people with a broad range of the insurance products they need to protect their home and possessions, including life insurance, renters insurance, and car and auto insurance. In addition, it is currently number one in insurtechs providing EU renters with zero deposit solutions. INZMO is dedicated to becoming the most customer-centered insurance company in the world. With more than 70,000 customers and over 400% growth in 2022, INZMO has acquired the recognition and investments from several insurers in Europe. In 2017, the company was recognised as the best fin-tech company in the StartUp Europe Awards by European Commission and in 2019 awarded as the Insurance Shaper of the Year.
7). So Sure Pitch Deck
Healthcare Startup Details:
Business Model: SaaS
Industry: InsurTech, FinTech, Payments, Software
Customer Model: B2C
Healthcare Pitch Deck Details:
Amount Raised: $2.6M
Deck Funding Year: 2016
Round: Seed
Company Link: So Sure
AngelList: AngelList
So Sure is an innovative insurtech company, providing digital insurance programs for some of the world's best-known organizations and carriers. Their cloud-based platform and Application Programming Interface (API) enable enterprises to rapidly implement digital transformation and embedded insurance distribution, with no need for additional IT resources. With features intended specifically for each stage in the life cycle of an insurance policy, they are able to streamline all elements of online insurance sales and customer service.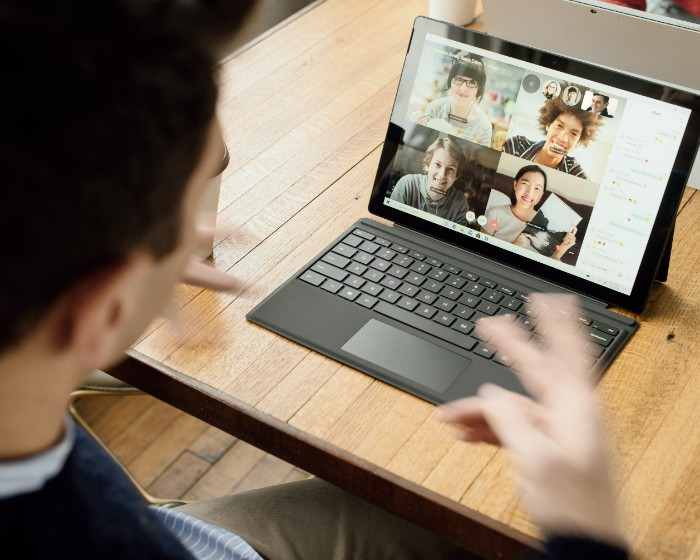 The Bottom Line on InsurTech Companies and their Pitch Decks
In conclusion, insurtech is a vibrant and thriving area with immense possibilities for innovators. As outlined in this blog post, there have been multiple successful startups within the space that have opened new doors of opportunity. By understanding the fundamentals behind creating an impactful pitch deck, entrepreneurs can effortlessly secure VC funding to help them expand their ventures and reach success.
Good luck!
Need More Pitch Deck Inspiration?
Check out our:
25 Essential SaaS Pitch Decks for Startups,
25 Fintech Pitch Decks by VC-Funded Startups,
25 Best eCommerce Pitch Deck Examples from Funded Startups,
8 Best Biotech Pitch Deck Examples from Established Startups,
16 Best Social Media Pitch Deck Examples from Well-Known Startups,
31 Best Marketplace Pitch Deck Examples from VC-Funded Startups,
11 Best Real Estate Pitch Deck Examples from Established Startups,
5 Best Crypto Pitch Decks from VC-Funded Startups,
12 Essential Healthcare Pitch Decks from VC-Funded Startups,
10 Successful Sports Pitch Deck Examples from VC-Funded Startups,
12 Best Travel Pitch Decks from VC-Funded Startups,
11 Pitch Decks from Top Proptech Startups,
19 Best Pre-Seed Pitch Decks from Early Stage Startups,
5 Essential Pitch Decks from Top Hospitality Startups,
4 Essential Pitch Decks from VC-Backed Agriculture Startups,
17 Essential Series A Pitch Decks by VC-Funded Startups,
27 Essential Pitch Decks from Top B2B Startups,
7 Pitch Decks by Top Augmented Reality Startups,
14 Pitch Decks from Top Machine Learning Startups,
10 Essential Pitch Decks by VC-Funded CleanTech Startups,
6 Pitch Decks by Notable Restaurant Startups,
and 19 Best Edtech Pitch Deck Examples.'