Welcome to the Peloton Pitch Deck Breakdown! This is the first in our Pitch Deck Breakdown series, where we examine successful pitch decks, and dissect what made them so enticing to investors!
For this inaugural Pitch Deck Breakdown, we're taking a look at the Peloton Pitch Deck. This is the pitch deck which Peloton used in connection with its Series F funding 2018.
What is Peloton?
For the handful people who may have managed to avoid their ubiquitous commercials, Peloton is a fitness industry company which offers on-demand classes in a variety of fitness specialties, including indoor cycling, yoga, strength training, and treadmill classes.
As a busy Barnes & Noble executive, John Foley first came up with the business idea to build a startup that could simulate the boutique indoor cycling class experience that he enjoyed so much in 2011, and raised its first angel investor round of $400K in 2012 to launch the company.
Peloton is still most famous for its popular stationary bike system which combines fitness technology, hardware, and popular fitness instructors. Peloton derives its revenue from a combination of monthly subscriptions and sales of its branded gym equipment.
Background of The Peloton Pitch Deck
This Peloton pitch deck is probably not a true funding deck. Based on its content, it looks like it was used in connection with its 2018 Series F round which raised a whopping $550 million dollars in venture capital and private equity funds.
Around that same time, Peloton was dealing with a barrage of bad publicity due to its commercials, so it looks like this Peloton pitch deck was meant to address questions and concerns regarding its branding and positioning with users in the market.
What to Notice About the Peloton Pitch Deck
Which is the say that this the pitch deck does not follow any of the most popular templates for a true venture capital pitch deck, so there is no Problem Slide, Solution Slide, Total Addressable Market Slide, Financials Slide, etc.
The Peloton Pitch Deck and Branding
Instead, this Peloton pitch deck leans heavily into its understanding of its target market and branding expertise.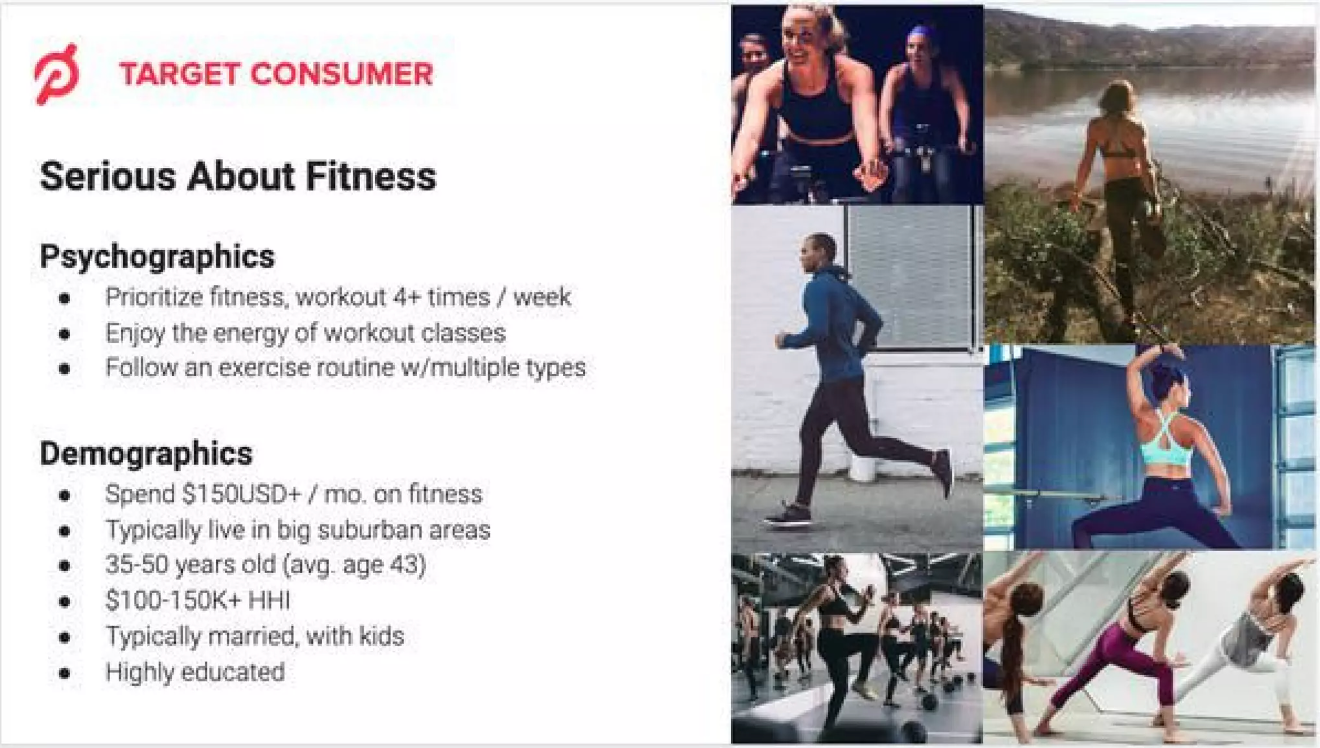 Also, since the Peloton pitch deck is a later stage pitch deck, it emphasizes that company's brand is the product of storytelling, brand awareness, and product understanding that has developed over time.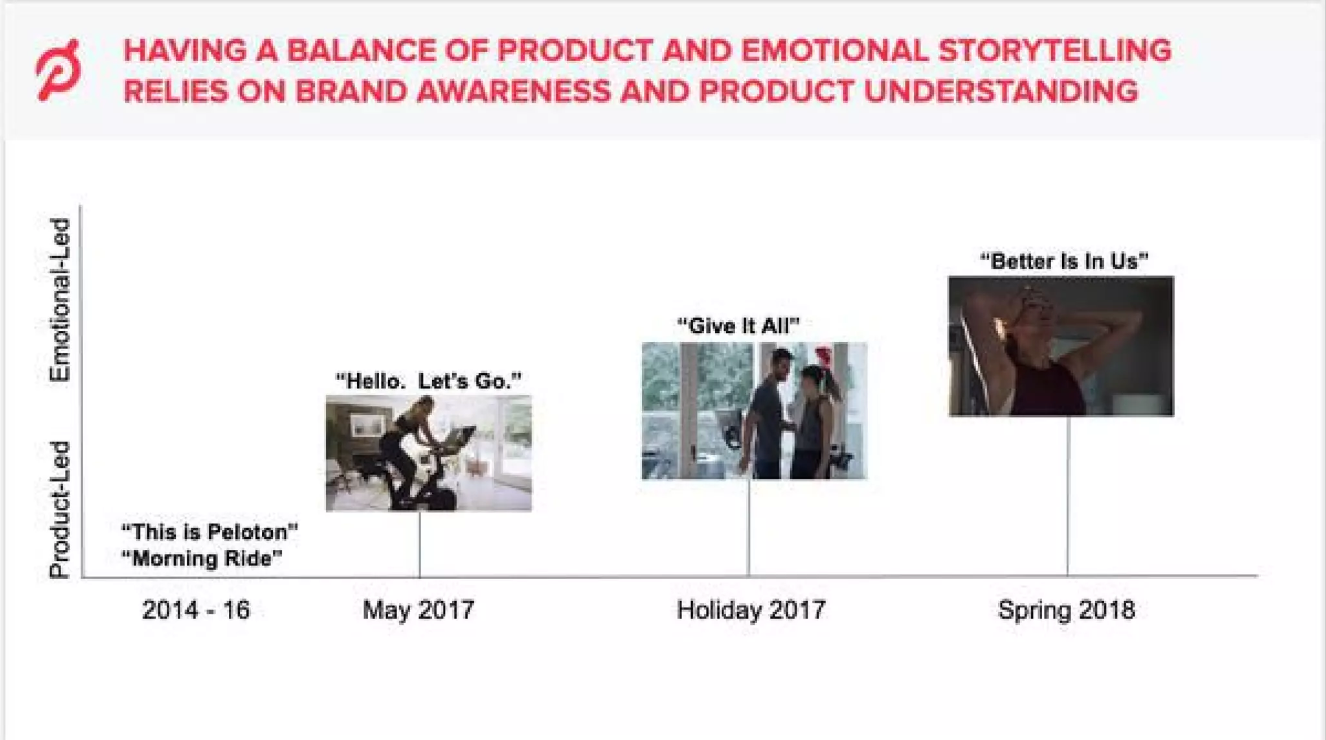 The Peloton Pitch Deck and the User Experience
The Peloton pitch deck also learns heavily into how strongly Peloton has developed the overall experience for its users. Multiple slides in the pitch deck show how Peloton engages its users with its content, technology, design, and community with connects users with each other.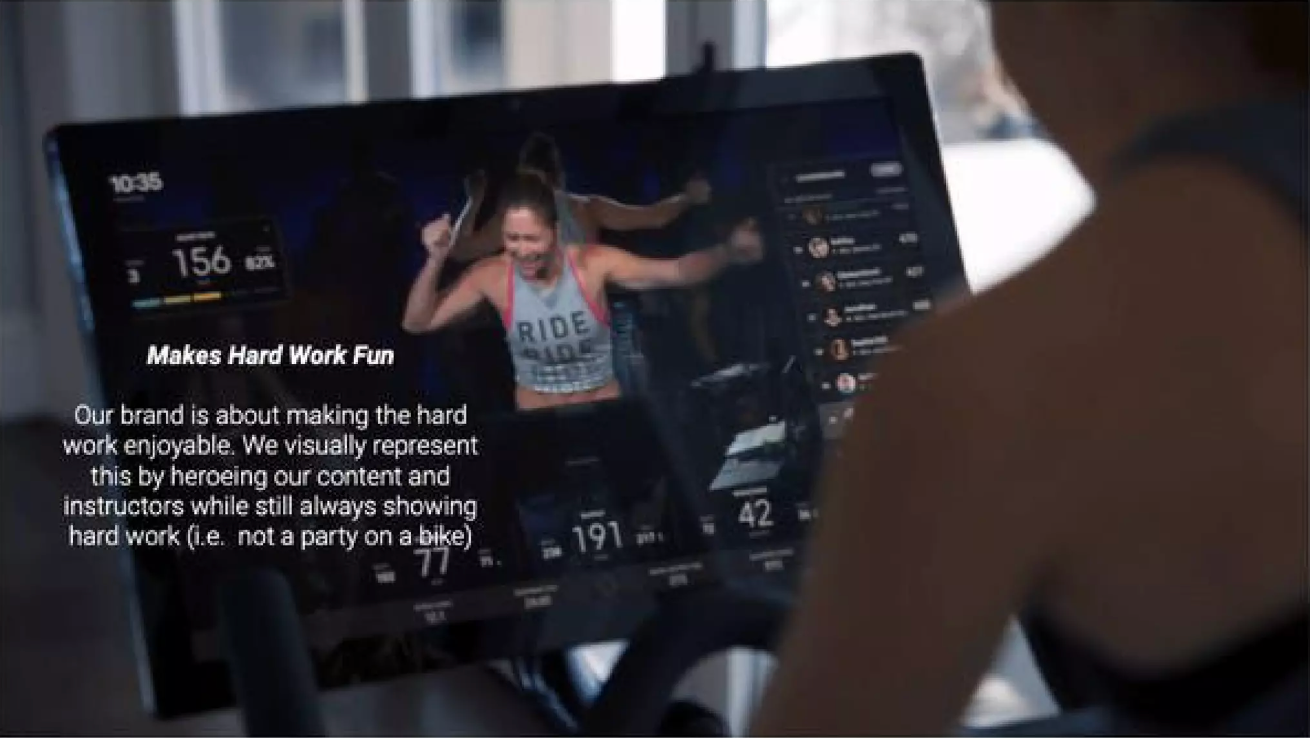 The Peloton pitch deck is also an excellent example of using eye-catching graphics.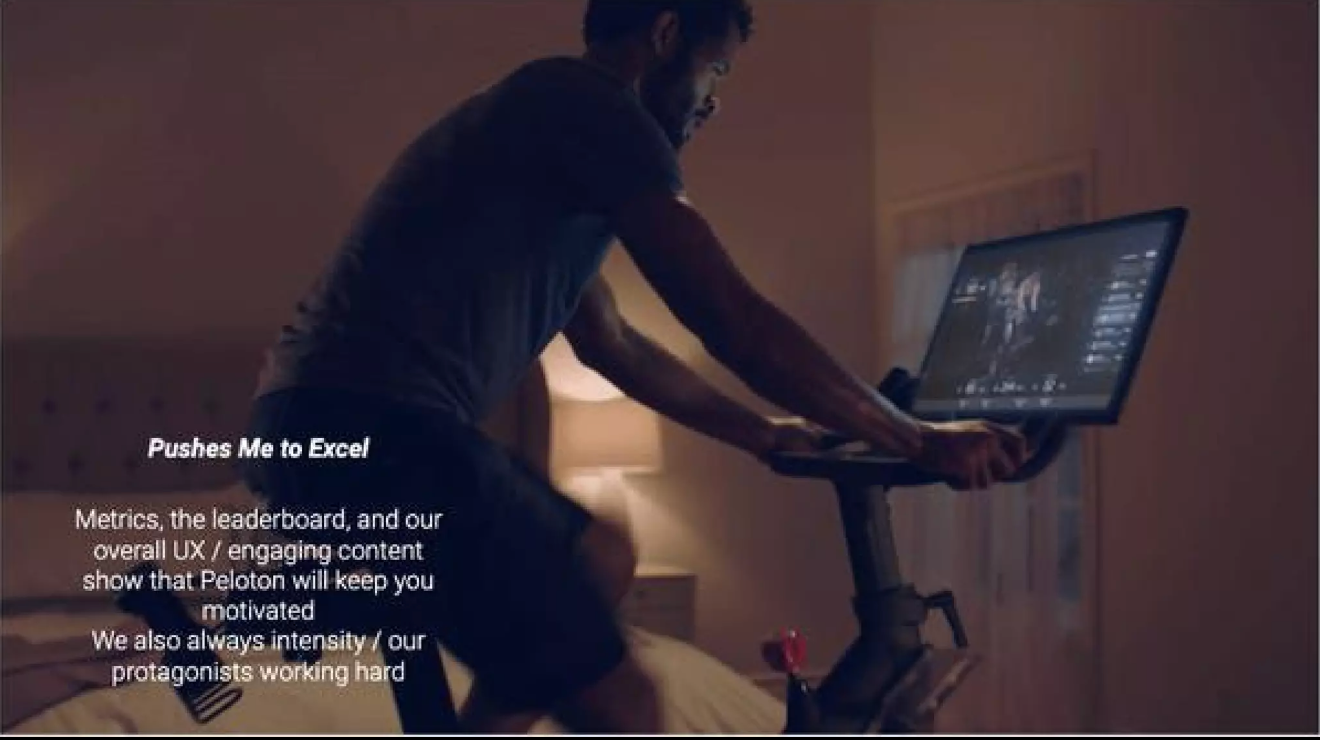 The Peloton pitch deck devotes many more slides to the user experience than would be expected in a conventional venture capital pitch deck template.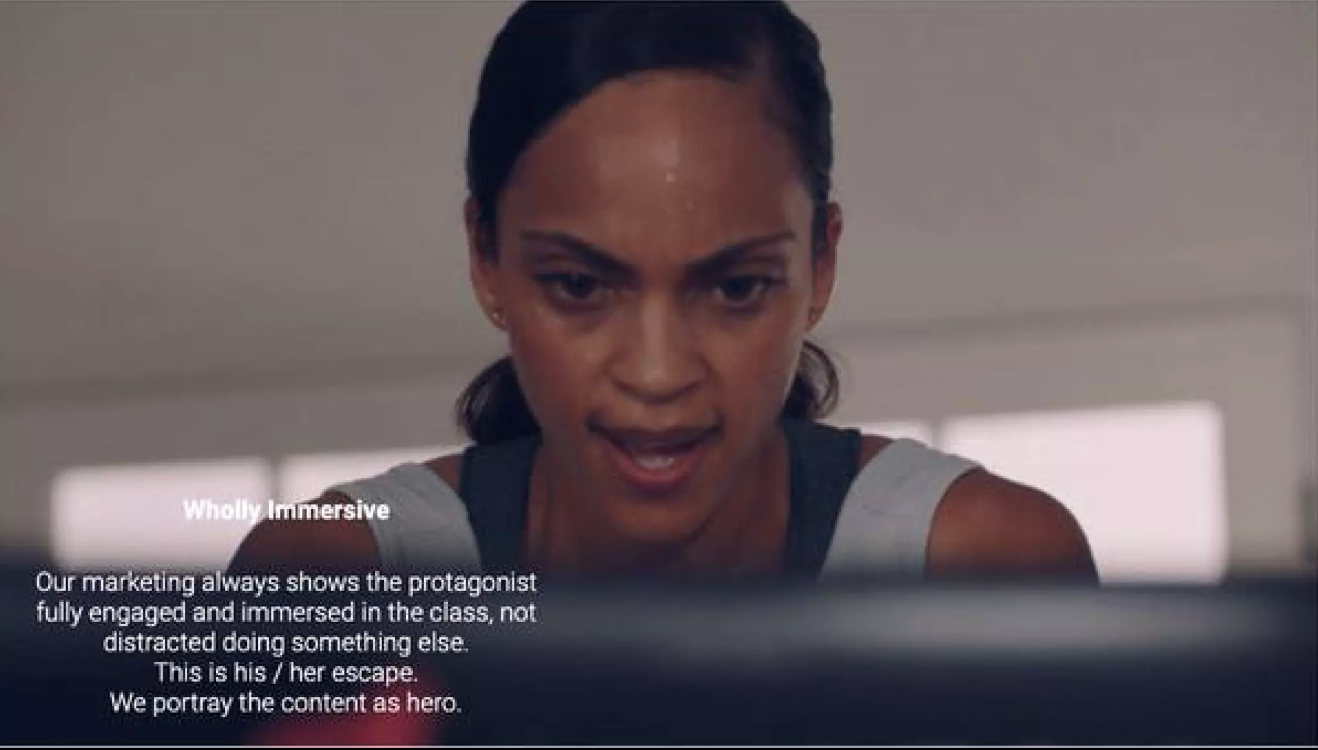 The Peloton Pitch Deck, Traction, and Social Proof
A couple of slides in the Peloton pitch deck that you would see in a venture capital pitch deck template are in the areas of traction and social proof.
No question… Peloton had had a lot of success by 2018/2019 when this deck was being used, and very understandably, management assembled a noteworthy collection of press notices and customer testimonials to remind their audiences of that success.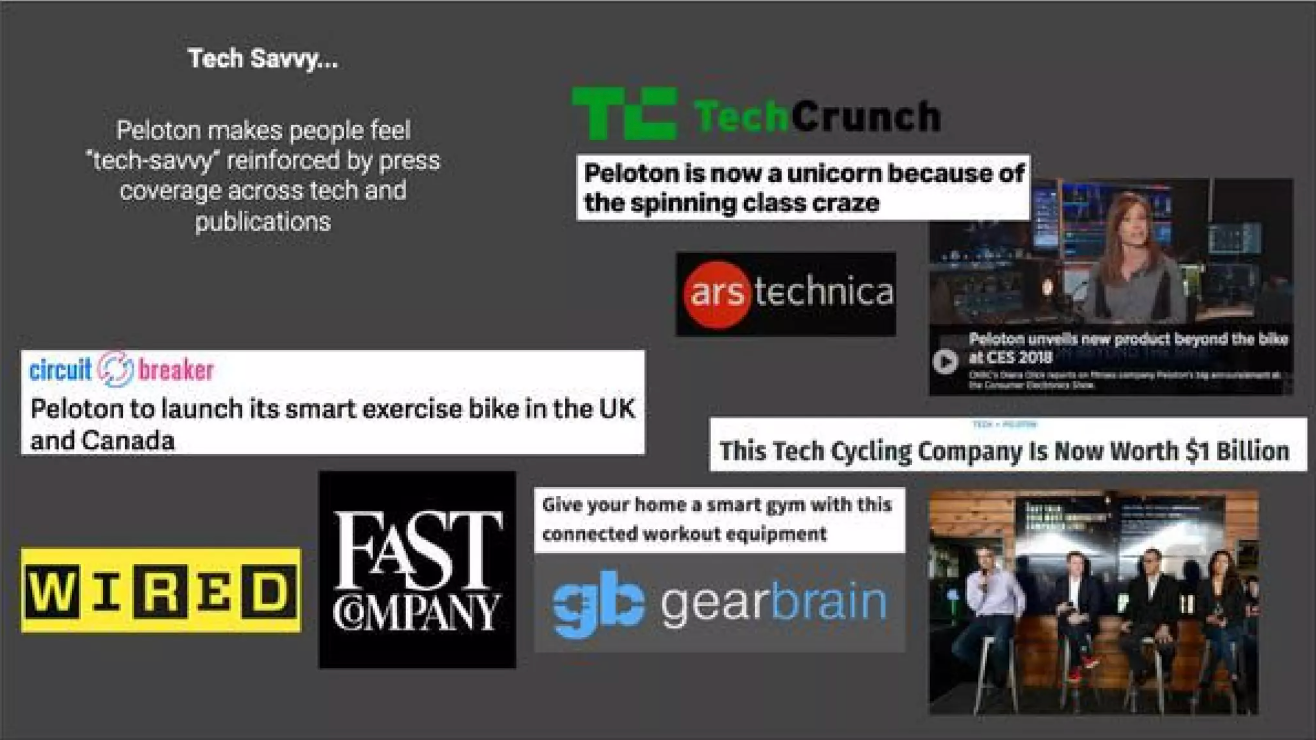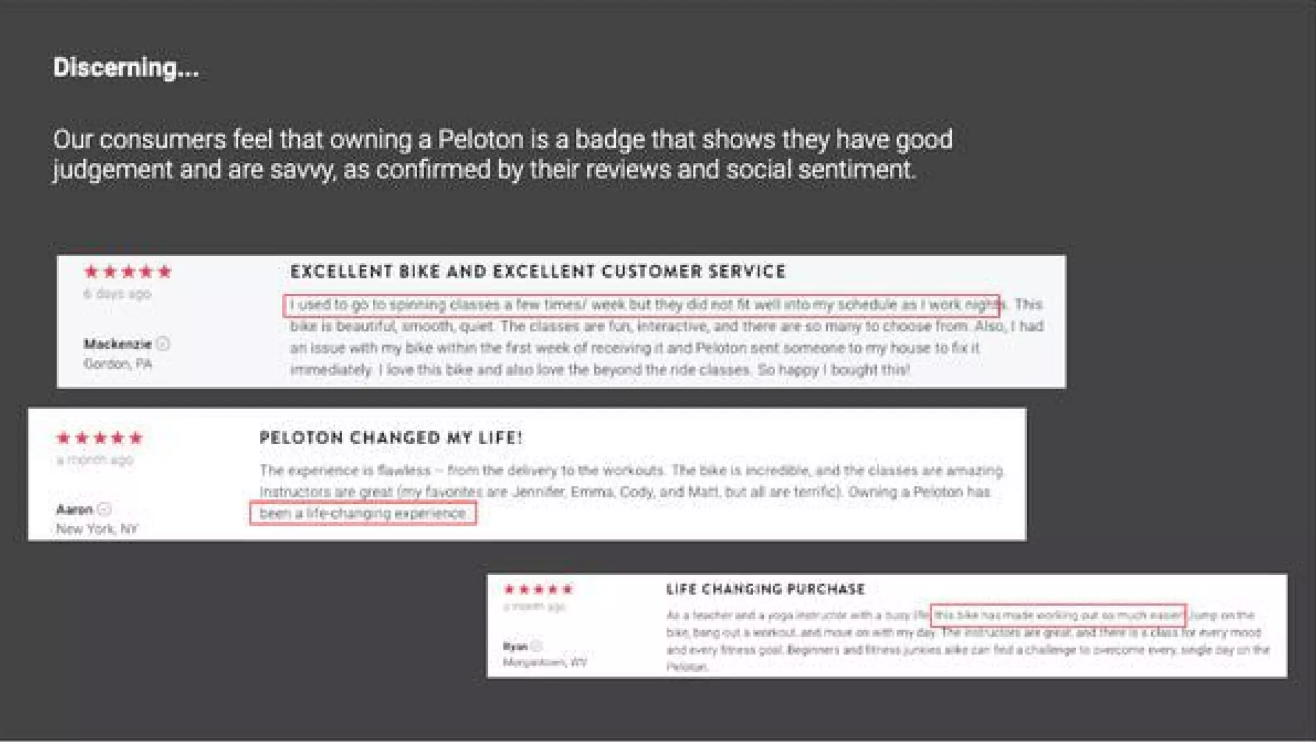 The Bottom Line on the Peloton Pitch Deck
This Peloton pitch deck is not the best example of a deck used during fundraising, but it's still noteworthy for its detailed description of its marketing and branding strategy and gorgeous graphics. It is also interesting for its glimpse into one company's response to a public relations controversy at the time.
For more from our Pitch Deck Breakdown series, visit The Tesla Pitch Deck Breakdown and Brex Pitch Deck Breakdown.
For more pitch decks from startups in the sports and fitness industry and to see the full Peloton pitch deck, visit our 10 Successful Sports Pitch Decks from VC-Funded Startups.  You may also be interested in our article on 5 Best Sports Accelerators and Incubators.
For more pitch decks from e-commerce startups, visit our 25 Best eCommerce Pitch Deck Examples from Funded Startups, and for pitch decks in the fashion industry, visit our 8 Essential Fashion Pitch Deck Examples from Successful Startups.
For how to build a stellar pitch deck of your own for venture capital or angel investors, read our article on How to Create an A+ Venture Capital Pitch Deck.
For more on startup fundraising read our articles: How to Raise Venture Capital Funding for Your Startup, Pre-Seed Funding: What it Is and How to Get It. How to Create a Startup Pitch. 15 Pre-Seed Venture Capital Firms Who Invest in Early Stage Startups.