The agriculture industry is rapidly evolving thanks to the introduction of new technology and revolutionary agriculture startups, often called "agtech startups" or "agritech". Companies bringing agtech concepts, like vertical farming and precision agriculture, are revolutionizing everything from animal feed and crop yield and crop quality to the food supply chain and food waste across the globe.
But if you are startup founder in the agriculture sector, it can be difficult to know where to start. To help you out, we're sharing 4 essential pitch decks from major agtech startups – each one packed with insights in how to start and grow an agtech startup and then also, for raising the money to make it a success. Read on for key learnings about how these agtech businesses have secured funding – plus plenty of useful hacks!
What is Agtech and Why is it Changing the Agriculture Industry
Agtech is technology that assists in the production, delivery, and conservation of agricultural goods. It is revolutionizing the agriculture industry by taking a traditional industry and combining it with technology to create an innovative process. This new technology can help companies create digital supply chains, decrease food waste, and embrace artificial intelligence, allowing for more efficient food production and improved management, as well as helping to reduce food waste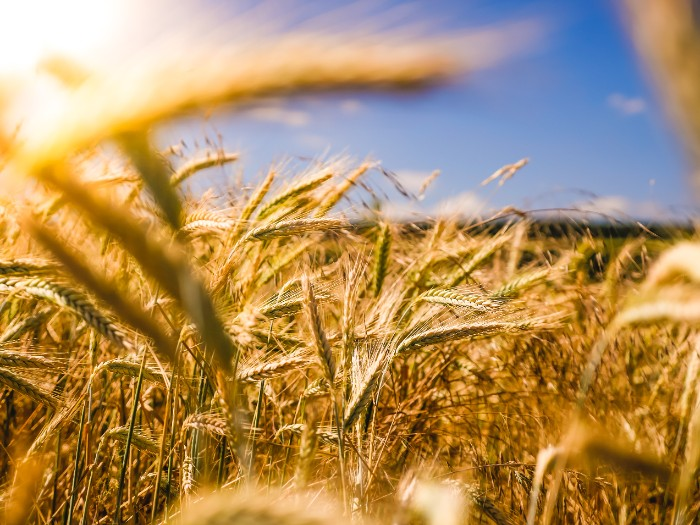 Agriculture startups have developed new technologies such as software that monitors crop conditions, connected sensors for identifying problem areas on a farm, computer vision and satellite imagery to survey crops from the sky to maximize yields, bots that utilize real time data and artificial intelligence to assist farmers with decisions using historical data, and modernized methods of collecting payment from consumers.
Agriculture Startups and the Fight Against Climate Change
In addition to improving food production, efficiency and supply chains, agriculture startups are also playing a key role in the battle against climate change. With real time analytics, machine learning and data science, and innovative technologies such as robotic harvesting and vertical farming, new technologies in agriculture are going a long way to reducing the carbon footprint of farming. These technologies have delivered actionable insights which have enabled farmers both large and small to improve crop yields while saving water. They have also played a crucial role in helping smaller, local farmers convert to more lucrative organic, pesticide-free crops.
A particularly exciting area for agriculture startups has been the advent of carbon farming. In carbon farming, farmers put into place farming practices which are known to sequester carbon dioxide and/or reduce GHG emissions. As digital technologies to support the measurable benefits of carbon farming continue to develop, a number of agriculture starts are trying to develop an online market place to support the buying and selling of carbon credits.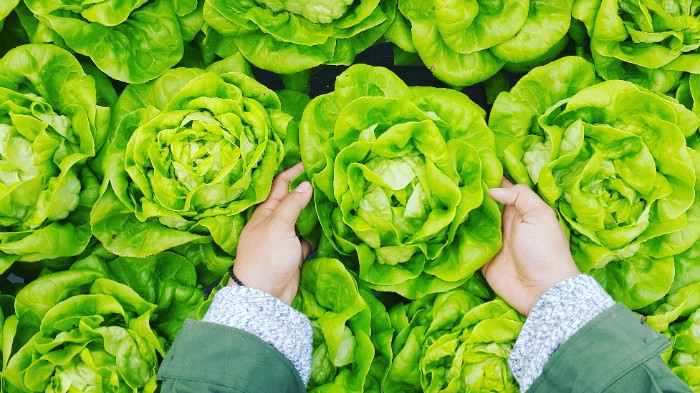 So clearly, agtech is quickly changing the agricultural industry with innovations that can bring us better products more sustainably than ever before to lead us to a more abundant future!
Why Is a Pitch Deck? And Why Do Agtech and AgriTech Startups Need One?
A pitch deck is an important presentation to investors (such as venture capitalists or angel investors). It is a visual presentation of your business, demonstrating why you and your product should be taken seriously, and why investment in your company would be a good idea. The goal of the pitch deck is to provide investors with enough information that they can make an informed decision about whether or not to invest in your company.
Agtech and AgriTech startups need a pitch deck to demonstrate the value of their product or service, showcase key features, showcase market and industry trends, illustrate how they plan to make money, and provide an update on progress made and milestones achieved. The most important aspect of the pitch deck is that it should be tailored to the investments needs and expectations of the investor – for instance, if the investor is looking for a team that can help scale their product quickly, then it's important to ensure your pitch deck highlights key metrics such as customer acquisition rate, churn rate, customer lifetime value and growth projections.
(For more on startup fundraising read our articles: How to Raise Venture Capital Funding for Your Startup, Pre-Seed Funding: What it Is and How to Get It. How to Create a Startup Pitch).
What Do Investors Look for in an AgTech Startup and Pitch Deck?
The most effective Agtech pitch decks are those that have a strong business story, and visuals to back it up. Investors need to see the business potential in hat you're doing, and that they would be able to make a significant return on investment in any funding that they would provide.
So for example, if you have a vertical farming company or a precision agriculture startup that can optimize water usage with proprietary algorithms, it's not enough to show investors the environmental impact of that you are doing or that you are bettering the quality of fresh produce by improving the agricultural supply chain or benefitting the lives of small, local farmers.
You must show that in addition to your agtech startup can make money, and in fact has the potential make a LOT of money. Showing that potential generally comes down to showing that there's a market that wants your product or service, that that market is big enough to provide the return on investment that the investor requires, and that you have the team to make that potential a reality. So that may mean that in addition to showing that your crop protection products can maximize crop yields for small organic farmers, you show that your products can also be used at commercial scale.
(For more on pitch decks, read our article on How to Create an A+ Venture Capital Pitch Deck.)
Now, let's take a look at some of the decks of these agriculture startups!
A Closer Look at 4 Innovative Pitch Decks from Leading Agtech Startups
All four of these decks showcase solutions for improving crop yields, increased cultivar diversity and precision farming strategies to maximize value for farmers and consumers. Moreover, they represent the trailblazing startups that are bringing fresh produce from farm to table more quickly and sustainably than ever before.
1) Canndescent
Agriculture Startup Details:
Industry: eCommerce, Cannabis, Food, Agtech
Business Model: B2C
Agriculture Pitch Deck Details:
Amount Raised: $27.5M
Year: 2016
Round: Series C
Company Links: Canndescent
AngelList: AngelList
Canndescent is an award-winning cannabis lifestyle brand that produces premium flower and innovative products designed to enhance your cannabis experience. Their products are created using proprietary technology and handcrafted from the finest ingredients, creating an unparalleled cannabis experience tailored to every consumer. Canndescent's mission is to provide an elevated, luxurious cannabis experience for consumers around the world.
This agtech pitch deck was used to raise capital during its Series C round. It manages to capture the audience's attention with a simple yet powerful message: 'Experience Luxury Cannabis'. Canndescent's slides focus on their unique offering and highlight their strengths, such as exclusive technology and handcrafted ingredients that create an unparalleled cannabis experience.
2) AgFunder
Agriculture Startup Details:
Industry: Venture Capital, AgTech, Food
Business Model: B2B
Agriculture Pitch Deck Details:
Amount Raised: Undisclosed
Year: 2017
Round: Seed
Company Links: Agfunder
AngelList: AngelList
Agfunder is an online venture capital platform that connects investors and entrepreneurs in the global agri-tech and foodtech industry. Agfunder provides investors with access to a wide range of vetted agtech companies and opportunities, while also giving entrepreneurs the resources they need to succeed. The online platform is designed to facilitate knowledge sharing, networking, and collaboration in the agtech space.
2) Copper Cow Coffee
Agriculture Startup Details:
Industry: eCommerce, Food, Retail, Manufacturing, AgTech
Business Model: B2C
Agriculture Pitch Deck Details:
Amount Raised: $2M
Year: 2018
Round: Seed
Company Links: Copper Cow Coffee
AngelList: AngelList
Copper Cow Coffee is a California-based coffee company that specializes in single-serve pour over Vietnamese coffee. They offer an array of delicious and ethically sourced coffees from around the world, all of which are roasted and blended to perfection. Copper Cow Coffee offers both medium roasts and dark roasts, as well as flavored coffees for those who want something a little extra special. Whether you're looking for a unique iced coffee or just want to try something new, Copper Cow Coffee has got you covered.
This agtech pitch deck was used to raise capital during Copper Cow Coffee's Seed round in 2018. Through this pitch deck, Copper Cow Coffee was able to raise $2M in funding at the end of their round.
3) Hamama
Agriculture Startup Details:
Industry: eCommerce, Retail, AgTech, Food
Business Model: B2C
Agriculture Pitch Deck Details:
Amount Raised: $2M
Year: 2020
Round: Seed
Company Links: Hamama
AngelList: AngelList
Hamama is a company that specializes in growing microgreens and sprouts at home. They offer an easy to use kit that allows anyone to grow fresh, healthy greens right on their countertop in as little as 10 days. With Hamama's subscription service, customers can receive regular shipments of seed quilts to keep their garden going.
This agriculture pitch deck was used to raise capital during Hamama's Seed round in 2020. Through this pitch deck, Hamama was able to raise $2M in funding at the end of their round.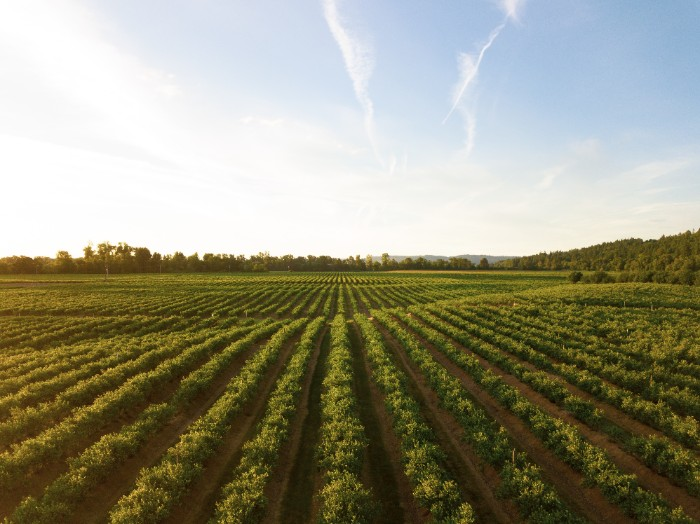 The Bottom Line on AgTech Startups and Pitch Decks
In conclusion, agtech is revolutionizing the agriculture industry in the way we produce, distribute and consume food. By using technology to improve farming efficiency, reduce costs and improve environmental sustainability, these startups are playing an increasingly important role in helping us move towards a more abundant future.
From using drone technology to monitor crops to automating digital infrastructure to optimize farm inputs for maximum yields, agtech startups are continuing to surprise us with their innovative and creative ideas. As more and more agtech startups enter the market, these examples of well-thought out pitch decks will become increasingly important as investors assess potential investments. Ultimately, it's an exciting time for those interested in agriculture technology and its role in transforming the industry for the better.
Need More Pitch Deck Inspiration?
Check out our:
25 Essential SaaS Pitch Decks for Startups,
25 Fintech Pitch Decks by VC-Funded Startups,
25 Best eCommerce Pitch Deck Examples from Funded Startups,
8 Best Biotech Pitch Deck Examples from Established Startups,
16 Best Social Media Pitch Deck Examples from Well-Known Startups,
31 Best Marketplace Pitch Deck Examples from VC-Funded Startups,
11 Best Real Estate Pitch Deck Examples from Established Startups,
5 Best Crypto Pitch Decks from VC-Funded Startups,
12 Essential Healthcare Pitch Decks from VC-Funded Startups,
10 Successful Sports Pitch Deck Examples from VC-Funded Startups,
12 Best Travel Pitch Decks from VC-Funded Startups,
11 Pitch Decks from Top Proptech Startups,
12 Best Travel Pitch Decks from VC-Funded Startups,
7 Pitch Decks from Established InsurTech Startups,
19 Best Pre-Seed Pitch Decks from Early Stage Startups,
5 Essential Pitch Decks from Top Hospitality Startups,
17 Essential Series A Pitch Decks by VC-Funded Startups,
27 Essential Pitch Decks from Top B2B Startups
,and 19 Best Edtech Pitch Deck Examples.'