Are you interested in launching a legal technology company? Chances are, you've heard of some of the success stories powering the growth of legal tech – Clio, LegalZoom and HelloCounsel to name just a few. But where do these legal tech companies start?
A great way to explore what is happening in legal tech is with pitch deck examples from established legal tech companies. Here, we look at what exactly makes up these pitch decks and role out examples from 5 major legal tech companies – showcasing not only their offerings but also providing guidance on how budding entrepreneurs can make an impactful new entry into this lucrative industry.
Introducing Legal Technology- What is Legal Tech, who uses it and why
Legal technology, or Legal Tech, is quickly becoming an indispensable tool for law firms, corporate legal teams and corporate legal departments, legal professionals, and other legal service providers. Legal Tech encompasses a wide range of technologies, including artificial intelligence-based document review, data management tools and data analytics, billing and case management software, legal tech software cybersecurity, and even smart contracts. While initially used by large law firms, Legal Tech is now accessible to law firms of all sizes, as well as in-house legal teams and even solo practitioners.
The adoption of legal tech has allowed legal teams to focus on and mission critical business processes, streamlining repetitive legal processes and recurring legal workflows like processing routine contracts This has led to ultimately freeing internal resources to concentrate on the most complex professional challenges as well as the most impactful and engaging work which law firms specialize in . With these benefits, it's no wonder that Legal Tech is transforming law firms, legal services and the legal industry and paving the way for a more effective and accessible justice system.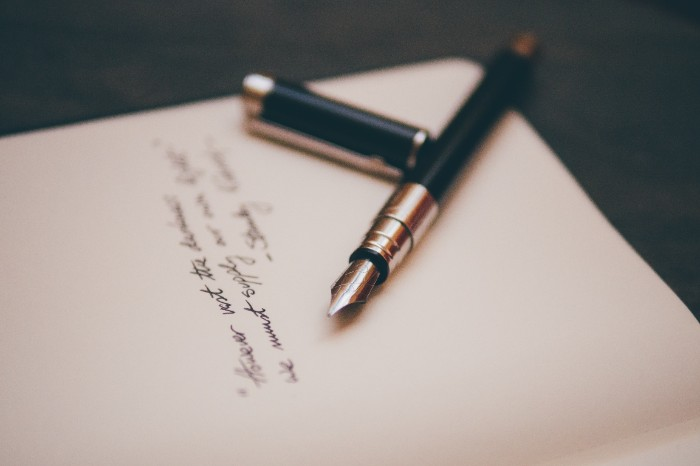 Examples of Well-Known Legal Tech Co,panies
LegalZoom
LegalZoom is perhaps the most well-known legal technology company. Founded in 2001, its mission is to empower people to manage their own legal needs without needing to visit a lawyer or paralegal. LegalZoom offers do-it-yourself forms and online resources as well as access to an attorney network if you need more help with your specific legal matter.
Clio
Clio is a cloud-based legal tech software suite that helps lawyers and legal professionals manage their practice by tracking tasks, cases and documents in one place. It also allows for collaborative case management with other professionals, improved billing processes and real time updates on the status of your clients' matters.
HelloCounsel
HelloCounsel is an online legal tech software platform that connects individuals and businesses with the legal services they need. It simplifies the process of finding, selecting and hiring a lawyer, providing consumers with an easy-to-use yet comprehensive resource for all their legal needs.
Lex Machina
Lex Machina is a leading provider of legal analytics to law firms, legal departments, corporations and government entities. It provides data-driven insights into the law and legal industry, helping organizations make informed decisions about their cases.
Legal.io is an online marketplace for legal professionals headquartered in San Francisco that connects attorneys to clients, as well as other lawyers who need assistance with their cases. It also makes it easy for lawyers to find contract work or part-time roles that fit their skills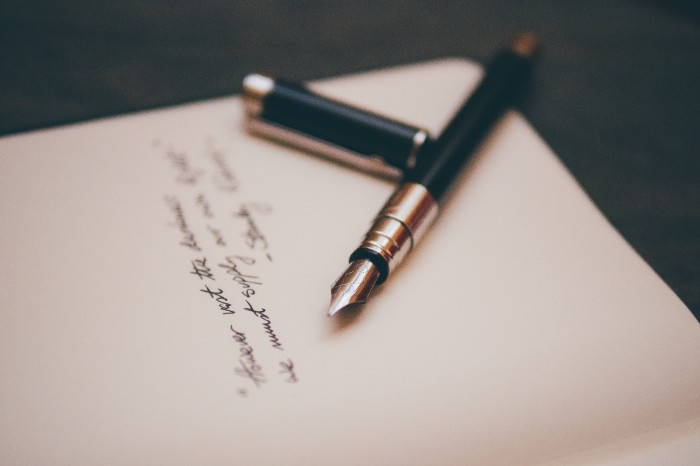 Examples of Pitch Decks by Established Legal Technology Companies
Pitch decks are a crucial aspect of any startup seeking to attract investors, but they also provide crucial insight into the strategy and planning of these legal technology companies and how they thought about building a complete and scalable solution for law firms and legal services.
In these pitch decks, you'll find comprehensive market research, product demonstrations, and financial projections. With the increasing demand for legal technology solutions, it's safe to say that the industry will continue to grow, meaning that we can expect many more impressive pitch decks from new entrants in the market.
1) Bridge US Pitch Deck
Legal Tech Company Details:
Industry: Legal Tech, Software, GovTech
Business Model: SaaS
Customer Model: B2G
Legal Tech Pitch Deck Details:
Investment Type:
Size of Round: $800K
Stage: Seed
Year: 2014
Bridge US is a legal technology company that focuses on simplifying the immigration process for businesses and governments. Founded in 2014, Bridge US has developed legal tech software solutions to help businesses like top tech companies navigate the complex bureaucratic landscape of immigration law with ease. The company's products are designed to be user-friendly and cost-effective, offering comprehensive tracking and automation capabilities to manage the entire employee immigration process from start to finish.
Bridge US closed a $800K Seed round in 2014, and is now on track to revolutionize the way businesses and governments handle immigration cases. With its innovative AI-powered software solutions and modern approach to compliance, Bridge US is well-positioned as a global leader and one of the leading legal tech startups in the industry.
2). Farewill Pitch Deck
Legal Tech Company Details:
Industry: Legal Tech, FinTech
Business Model: E-commerce
Customer Model: B2C
Legal Tech Pitch Deck Details:
Size of Round: $25M
Stage: Series B
Year: 2020
Farewill is an online, AI-powered, all-in-one legal tech platform that allows users to create legally binding wills in minutes from the comfort of their own homes. Using artificial intelligence, the platform provides step-by-step guidance and support throughout the will creation process, allowing users to make sure their wishes are properly expressed and carried out with out the legal spend of hiring a law firm to write a will.
Founded in 2016, Farewill has since grown to become the UK's leading will-writing service, with over 500,000 customers. The company recently closed a $25M Series B round in 2020, and is now on track to revolutionize the way people create legally binding wills. With its user-friendly interface and secure online platform, Farewill is well-positioned as one of the leading legal tech startups in the industry.
3) Eaze Pitch Deck
Legal Tech Company Details:
Industry: Cannabis, Legal Tech
Business Model: Marketplace
Customer Model: C2C, B2B2C
Legal Tech Pitch Deck Details:
Size of Round: $20M
Stage: Late Stage
Year: 2020
Eaze is a cannabis delivery service that enables customers to purchase and receive medical marijuana products from licensed dispensaries in minutes. Customers can order online, through the Eaze mobile app or by phone. The service offers a variety of different products, including flower, edibles, concentrates and more. In addition, Eaze provides educational resources to help customers understand the benefits of cannabis and how to use it safely.
4) Claim Compass Pitch Deck
Legal Tech Company Details:
Business Model: Other
Industry: LegalTech, Travel, Transportation
Customer Model: C2C
Legal Tech Pitch Deck Details:
Amount Raised: $1.3M
Deck Funding Year: 2019
Round: Seed
Company Link: Claim Compass
AngelList: AngelList
Claim Compass is a leading technology-based platform that provides easy, fast, and reliable support for individuals filing insurance claims. Founded in 2016, Claim Compass makes the process of claiming insurance easier by using machine learning to automate the entire claim filing process, from gathering necessary documents to filing with the insurer. Their goal is to help customers save time and money during the claims process.
Claim Compass recently raised a $1.3M Seed round in 2019 and is now on track to revolutionize the way people file insurance claims. With its convenient mobile app and automated claim filing, Claim Compass is well-positioned as one of the leading legal tech companies in the industry.
5) Prolaera
Legal Tech Startup Details:
Business Model: Subscription, SaaS
Industry: Accounting, EdTech, LegalTech
Customer Model: B2B
Legal Tech Pitch Deck Details:
Amount Raised: $35K
Year: 2015
Round: Pre-Seed
Company Link: Prolaera
AngelList: AngelList
Prolaera is a startup that specializes in providing accountants and legal professionals with the tools and resources they need to stay up-to-date on their continuing professional education (CPE). Their services include automated CPE tracking, personalized learning plans, online learning and training event management. With Prolaera's comprehensive suite of tools and resources, licensed professionals can easily manage their CPE requirements and continue to stay ahead of the curve.
Founded in 2015, Prolaera has since grown to become one of the leading providers of CPE services. The company recently closed a $35K Pre-seed round and is now on track to revolutionize the way professionals stay ahead of industry trends.
Read more about How Do Angel Investors Work?
Final Thoughts – Why Legal Technology Startups Are Gaining Popularity
To conclude, Legal Technology is an impressive and evolving field that can provide groundbreaking opportunities for startups. Creating a successful pitch deck requires careful craftsmanship and attention to detail. As highlighted by the three established Legal Tech companies, each approach to developing a winning pitch deck can vary but overall must focus on selling the idea of your product or service. Most importantly, be cognizant of the bigger impression you may leave on investors by making sure your branding and visuals are modern and polished. As seen throughout this blog post, the growing popularity of Legal Technology Startups is simply undeniable. With so much potential to grow in this space, new developments are creating an ecosystem that is full of innovative ideas which provides unique opportunities as these technology startups continue to gain momentum.
For more on startup fundraising read our articles: How to Raise Venture Capital Funding for Your Startup, Pre-Seed Funding: What it Is and How to Get It. How to Create a Startup Pitch.
Need More Pitch Deck Inspiration?
Check out our:
15 Pre-Seed Venture Capital Firms Who Invest in Early Stage Startups,
25 Essential SaaS Pitch Decks for Startups,
25 Fintech Pitch Decks by VC-Funded Startups,
25 Best eCommerce Pitch Deck Examples from Funded Startups,
8 Best Biotech Pitch Deck Examples from Established Startups,
16 Best Social Media Pitch Deck Examples from Well-Known Startups,
31 Best Marketplace Pitch Deck Examples from VC-Funded Startups,
11 Best Real Estate Pitch Deck Examples from Established Startups,
5 Best Crypto Pitch Decks from VC-Funded Startups,
12 Essential Healthcare Pitch Decks from VC-Funded Startups,
10 Successful Sports Pitch Deck Examples from VC-Funded Startups,
8 Essential Fashion Pitch Deck Examples from Successful Startups,
12 Best Travel Pitch Decks from VC-Funded Startups,
11 Pitch Decks from Top Proptech Startups,
7 Pitch Decks from Established InsurTech Startups,
19 Best Pre-Seed Pitch Decks from Early Stage Startups.
15 Pre-Seed Venture Capital Firms Who Invest in Early Stage Startups.
4 Essential Pitch Decks from VC-Backed Agriculture Startups,
17 Essential Series A Pitch Decks by VC-Funded Startups,
8 Pitch Decks from  Top Robotics Startups,
15 Pitch Decks from Successful Big Data Startups,
7 Pitch Decks by Top Augmented Reality Startups,
12 Best Travel Pitch Decks from VC-Funded Startups ,
and 19 Best Edtech Pitch Deck Examples.'