Are you the founder of a restaurant startup looking for investors? A food-loving entrepreneur looking for inspiration? A restaurant owner looking to innovate and improve restaurant management and reduce food waste in your existing business? Or just someone excited by what's happening in the worlds of food tech and restaurant tech?
You are in the right place. In recent years, there has been an explosion of innovative ideas and new concepts from startups in the food and beverage industry – from grocery delivery to ready-made meal kits, innovation in restaurant reservations to loyalty programs and restaurant management system tech, mobile ordering technology to automated coffee bars. From a robot that delivers meals to food trucks that that social media to maximize customer engagement, the innovations in food and restaurant technology in the past decade have helped local restaurants thrive in a difficult economic environment.
With this blog post, we will look at some of these success stories in the food and restaurant space by 6 their pitch decks by notable, successful restaurant startups: real presentations made by companies who have turned immense promise into successful businesses. Read on to discover the strategies and tactics used by six different restaurant startups that have generated impressive results. We've included analysis on each deck so you can learn what makes a great pitch presentation!
Introducing Restaurant Startups and their Growth in Popularity
For those with a love of food and an entrepreneurial spirit, the restaurant industry has long been a tempting venture, but also one plagued by high marketing costs, food waste, and a daunting failure rate. However, in recent years, the landscape has shifted to become more welcoming for new businesses.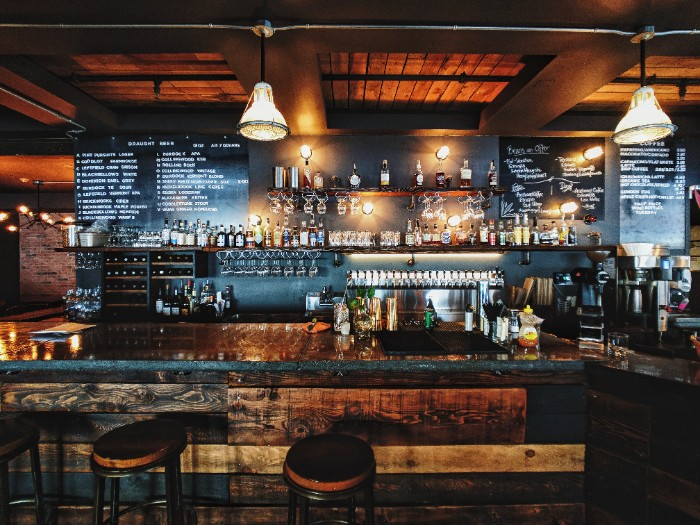 Restaurant startups have been growing in popularity, providing a platform for innovative and unique approaches to dining. With the rise of food tech, food delivery apps and social media have made it easier for restaurants to connect with potential customers, expand their reach and build our online ordering options. Additionally, increased interest in locally sourced and sustainable foods has created a demand for restaurant operators to cater to these trends. All in all, the restaurant industry has started to thrive again, and it's an exciting time to be a part of its future.
Examples of Restaurant Tech and Startups
Because of the recent surge in popularity for restaurant startups, there are now a myriad of different businesses to choose from. Here are just a few notable examples:
– DoorDash – A delivery service and app that connects customers with local restaurants through digital orders.
– Ritual – An online ordering and point of sale system that allows customers to order ahead and skip the line at their favorite restaurants.
– Tock – A reservation system for restaurants to manage seating and reservations.
– Caviar – An online ordering platform that connects customers with restaurant takeout and delivery services.
– Chowly – A cloud-based app that simplifies the integration of third party food delivery into existing point of sales systems.
– Chomp – A mobile food delivery service for restaurants, powered by artificial intelligence.
Examples of Food Tech Companies
In addition to restaurant startups, there's also a growing interest in food technologies around the world.
Here are some of the notable examples:
– FarmLogs – An app that helps farmers and ranchers manage their fields and crops more efficiently.
– FoodMaven – A platform that connects buyers and sellers of excess or surplus food, allowing for sustainable food supply chain management.
– Proximax – A blockchain technology and platform for food traceability.
– Farmstead – An AI-powered grocery delivery service that sources local produce from nearby farmers markets.
– Natural Machines – A company that develops 3D-printed foods using natural ingredients.
– SpoonRocket – A meal delivery service that provides ready-to-eat meals for busy professionals.
These are just a few examples of restaurant startups that have made use of food and restaurant tech to innovate the industry and create new opportunities for hospitality success in the future.
Let's now take a look at some restaurant and food tech pitch decks in more detail….
1). EnvoyNow
Industry: Restaurants, Food, Logistics
Business Model: App
Investment Type:
Size of Round: $1M
Stage: Seed
Year: 2016
EnvoyNow is a same-day delivery service that helps local restaurants, businesses, individuals and retailers get products delivered quickly and securely. It provides easy tracking of shipments, instant notifications, real-time updates, and detailed reports. It also offers on-demand delivery services with guaranteed delivery times and flexible pricing. Its platform provides customers with the ability to quickly send items from their product line to customers in any city or state within the country.
2). Odeko
Industry: Logistics, Food, Restaurants, Retail, Transportation
Business Model: App
Investment Type:
Size of Round: $1M
Stage: Seed
Year: 2019
Odeko is an app-based platform that helps customers save time and money by allowing them to order food delivery from any restaurant they like in their area. It offers same-day, fast delivery to get food straight to the customer quickly and efficiently. Customers can easily place orders, check the status of their orders, track the driver's location, and find out when the food will be delivered. It also provides restaurants with an efficient delivery system that can help them reach more customers quickly. The platform is designed to provide a seamless experience for both the customer and the restaurant.
3) Revolut
Industry: FinTech, Payments, Retail, Restaurants, Analytics
Business Model: App
Investment Type:
Size of Round: $2.3M
Stage: Seed
Year: 2015
Revolut is a digital banking alternative that offers a range of services and features, including free international money transfers, fee-free spending abroad with its multi-currency debit card, and budgeting tools. It also offers an array of finance features such as savings accounts, investment products and insurance. The company has grown rapidly since its launch in 2015 and now serves over 12 million customers across Europe, the US and Australia.
4). Snapshift
Industry: Software, IT, Restaurants
Business Model: SaaS
Investment Type:
Size of Round: €400K
Stage: Seed
Year: 2017
Links: Snapshift, Crunchbase
Describe Snapshift the staffing startup for restaurants. Snapshift is a SaaS platform that provides restaurants with an easy and efficient way that helps restaurants find, hire, pay, and manage part-time, shift-based employees. It helps individuals find work by connecting them with employers quickly and easily through its mobile app. The platform also allows businesses to post available shifts, track employee performance, access analytics, and send automated reminders for upcoming shifts. It helps streamline the hiring process and makes staffing more efficient for restaurants.
5). Apptite
Industry: Logistics, Food, Restaurants
Business Model: App
Investment Type:
Size of Round: $1.3M
Stage: Seed
Year: 2017
Apptite is a food delivery service that provides customers with freshly-prepared meals from local restaurants. Customers can choose from hundreds of dishes and have them delivered to their door and table in minutes. Apptite also offers meal kits, which are complete meals with all the ingredients you need to prepare your own dinner at home. With Apptite, customers get easy access to delicious food on their table without having to leave their homes.
6). Chewse
Industry: Logistics, Food, Restaurants, Transportation
Business Model: Marketplace
Investment Type:
Size of Round: $1M
Stage: Seed
Year: 2013
Chewse is a corporate catering service providing fresh, delicious meals to businesses. They work with local chefs to create menus tailored to each company's individual needs and preferences, offering breakfast, lunch, dinner, and snacks. Their mission is to provide an efficient and enjoyable mealtime experience for companies of all sizes.
TLDR on Restaurants, Startups, and Food Tech
In a market where restaurant and food establishments are continuously proliferating, the field of startups is filled with keen entrepreneurs bringing bold new ideas to the table. From franchising to sustainability, restauranteurs and restaurant management companies are investing in quality, creativity, and innovation as they launch their businesses – often with the help of funding from influential, new investors. We've just looked at five examples of successful pitches by some new restaurant and food startup companies who have used creative strategies to get their innovative businesses off the ground and looking to the future. Although there are countless more ventures striving for success, what remains clear is that restaurant and food startups continue to be one of the most thrilling parts of today's entrepreneurial market – with no shortage of exciting ambitions for 2023 and beyond.
For more on startup fundraising read our articles: How to Raise Venture Capital Funding for Your Startup, Pre-Seed Funding: What it Is and How to Get It. How to Create a Startup Pitch. 8 Essential Fashion Pitch Deck Examples from Successful Startups.
Need More Pitch Deck Inspiration?
Check out our:
15 Pre-Seed Venture Capital Firms Who Invest in Early Stage Startups,
25 Essential SaaS Pitch Decks for Startups,
25 Fintech Pitch Decks by VC-Funded Startups,
25 Best eCommerce Pitch Deck Examples from Funded Startups,
8 Best Biotech Pitch Deck Examples from Established Startups,
16 Best Social Media Pitch Deck Examples from Well-Known Startups,
31 Best Marketplace Pitch Deck Examples from VC-Funded Startups,
11 Pitch Decks from Top Proptech Startups, 
11 Best Real Estate Pitch Deck Examples from Established Startups,
5 Best Crypto Pitch Decks from VC-Funded Startups,
12 Essential Healthcare Pitch Decks from VC-Funded Startups,
10 Successful Sports Pitch Deck Examples from VC-Funded Startups,
12 Best Travel Pitch Decks from VC-Funded Startups,
11 Pitch Decks from Top Proptech Startups,
7 Pitch Decks from Established InsurTech Startups,
19 Best Pre-Seed Pitch Decks from Early Stage Startups.
15 Pre-Seed Venture Capital Firms Who Invest in Early Stage Startups.
4 Essential Pitch Decks from VC-Backed Agriculture Startups,
17 Essential Series A Pitch Decks by VC-Funded Startups,
8 Pitch Decks from  Top Robotics Startups,
8 Essential Fashion Pitch Deck Examples from Successful Startups,
15 Pitch Decks from Successful Big Data Startups,
7 Pitch Decks by Top Augmented Reality Startups,
12 Best Travel Pitch Decks from VC-Funded Startups ,
5 Pitch Decks by Established Legal Tech Companies,
10 Essential Pitch Decks by VC-Funded CleanTech Startups,
and 19 Best Edtech Pitch Deck Examples.'