Ridesharing companies have drastically altered the landscape of the transportation industry in the past few years. Rideshare apps have revolutionized the way we think about transportation. With the rise of popular ride sharing services such as Uber and Lyft and more, it's no wonder that rideshare services have quickly become one of the most convenient and affordable ways to get around.
But how does the ridesharing industry work? And what are some popular companies that are leading this innovative industry? In this blog post, we will explore how ridesharing companies work, give some examples of popular ridesharing services and apps, and share some pitch decks of well-known ridesharing companies.
How Do Rideshare Companies Work?
A rideshare company is a type of transportation network company (TNC) that connects riders with drivers who use their own personal vehicles. Instead of hailing a traditional taxi on the street corner, riders can use a ride hailing app to request a ride from a nearby driver. Rideshare drivers then pick up the passengers and transport them to their desired destination, which makes ridesharing ideal for occasional transportation like airport rides and getting around major cities. Not only have ride hailing companies made transportation more efficient and convenient, it has also created new opportunities for people to earn money by driving for these companies.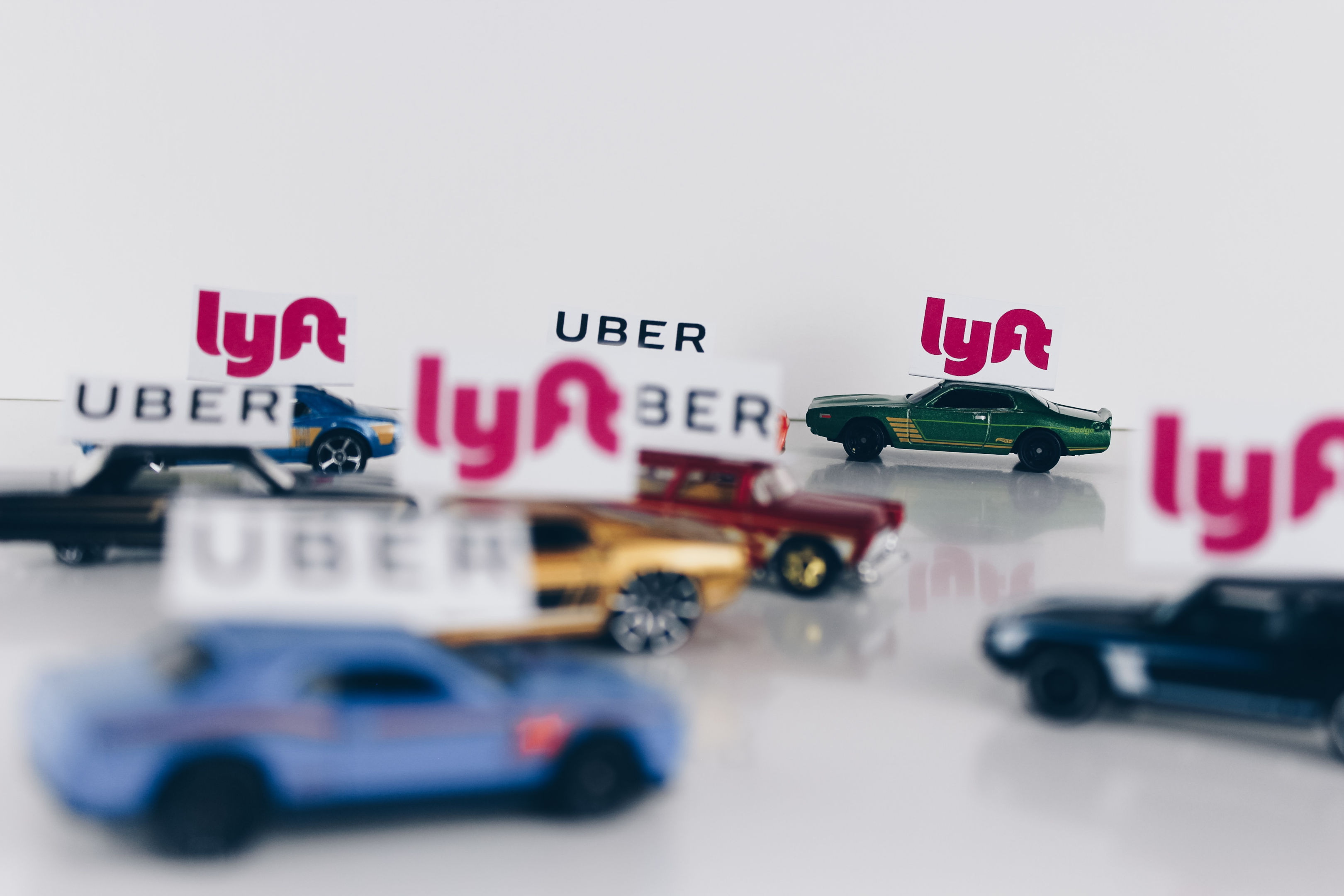 Issues in the Ridesharing Industry
However, ridesharing companies have also faced a number of issues in recent years. One major concern has been about the safety of both riders and drivers using ridesharing mobile apps. Due to the nature of the ridesharing industry, with drivers using their personal vehicles and connecting to passengers only through mobile apps, there have been instances of accidents and incidents involving drivers who are not properly vetted or screened. Additionally, there have been reports of harassment and assault by both drivers and passengers, and also in cases of rides involving multiple passengers. Surge pricing (that is a sudden increase in ride prices during busy times) has also been known to strand passengers in ways that traditional cab rides do not.
To address these concerns, ridesharing companies have implemented safety measures such as extensive driver background checks, in-app safety features, and strict driver requirements. However, there is still work to be done to ensure the safety of everyone involved in ridesharing.
Ridesharing Apps and Traditional Taxis
Another issue is the impact on the traditional taxi industry and public transportation. As ridesharing has become more popular and affordable, traditional taxi companies have struggled to compete. This has led to protests and legal battles in some cities, with taxi drivers arguing that ridesharing companies have an unfair advantage. Some traditional taxi services have responded by developing their own taxi hailing app and/or allowing their professional drivers to use a taxi app.
Despite these issues, ridesharing companies continue to grow and evolve, with many people embracing this innovative mode of transportation.
Uber and Lyft
Uber
One of the most well-known ridesharing companies is Uber. Founded in 2009, Uber is now available in over 10,000 cities worldwide. Besides ride hailing, Uber offers food delivery services, bicycle sharing, and more, making transportation even more accessible.
Uber was founded in March 2009 by Garrett Camp and Travis Kalanick, and the initial idea was to create a mobile app that could provide a private driver service in San Francisco. The company was launched officially in the San Francisco Bay Area, in 2010, and it quickly gained traction thanks to its unique business model. Uber has been able to raise over $25 billion through multiple funding rounds, and this has helped the company to expand its operations and improve its technology to include multiple ride types and the ability to schedule rides. The company now has a presence in over 10,000 cities worldwide, providing millions of rides each day. With more than 110 million active users globally, Uber is the largest ridesharing company in the world. The company's growth hasn't been without challenges, such as safety concerns and regulatory hurdles, but it's clear that Uber has changed transportation forever.
While Uber has brought about a major shift in the transportation industry, it has also faced backlash from some of its drivers. Many Uber drivers have reported issues such as low pay, lack of benefits, and a lack of job security. In fact, in 2016, a federal judge in California ruled that Uber drivers were employees rather than independent contractors, a decision that could have significant implications for the company's business model. Additionally, there have been concerns over safety, with reports of assault and harassment by both drivers and passengers. To address these concerns, Uber has implemented new policies and features, such as a 24/7 support line and in-app safety tools. However, the company continues to face criticism and lawsuits from drivers and regulators alike.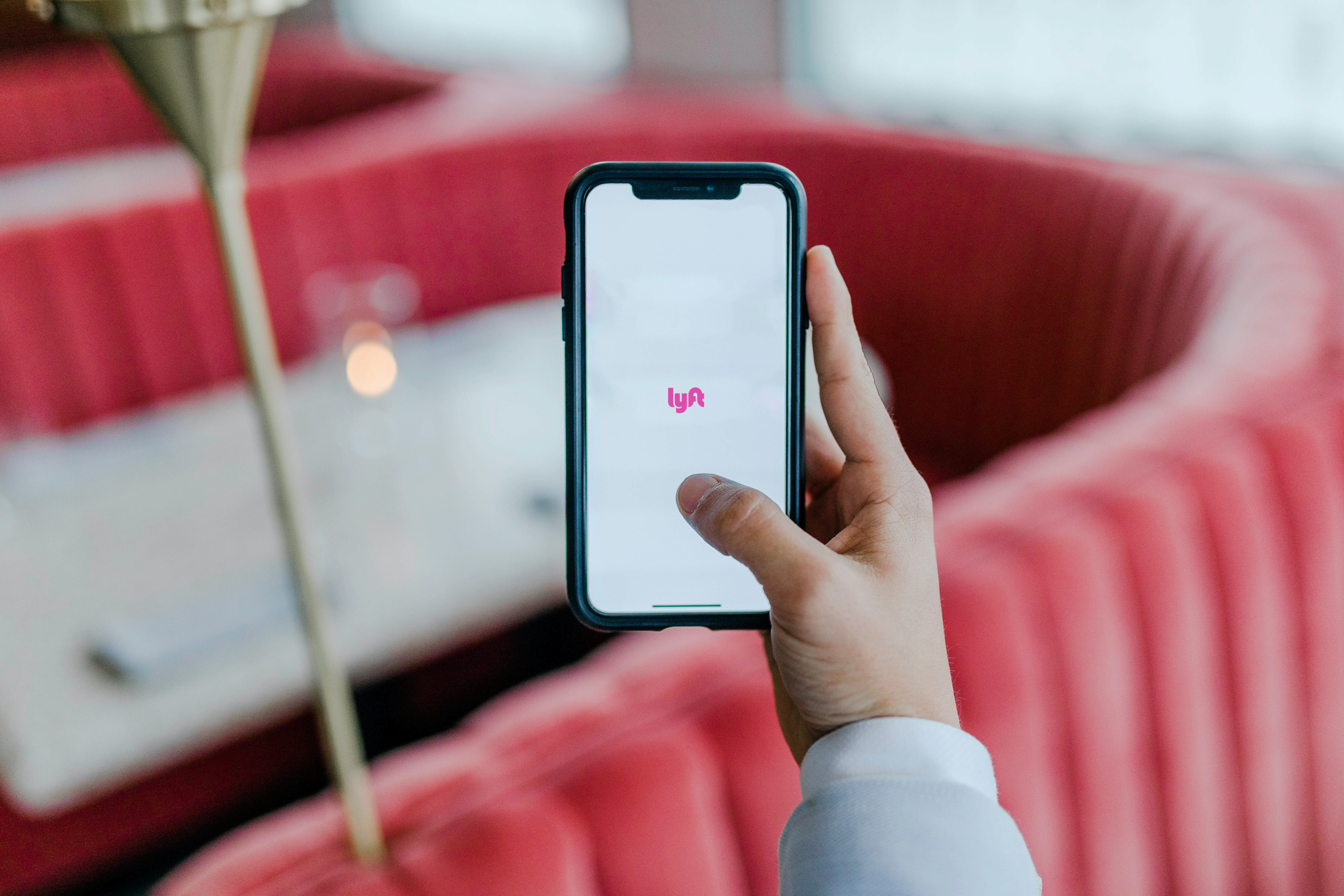 Lyft and Other Ride Hailing Companies
Lyft is another popular ridesharing company that operates primarily in the United States and Canada. Originally launched in 2012, Lyft has also expanded its services in recent years, including an expansion into the scooter-sharing market.
Lyft is a San Francisco-based ridesharing company that operates primarily in the United States and Canada. The company was founded in 2012 by Logan Green and John Zimmer, and since then, it has grown at an impressive rate, providing millions of rides through the Lyft app each day. Lyft's goal is to create an alternative to traditional car ownership by providing affordable and convenient transportation options.
One of the things that sets Lyft apart from other ridesharing companies is its focus on creating a friendly and welcoming environment for both drivers and riders. Lyft has also been recognized for its commitment to sustainability, with initiatives such as its carbon offset program and its focus on electric and hybrid vehicles. Lyft drivers, like those who drive for Uber and other ridesharing companies, are independent contractors who use their personal vehicles to provide rides to passengers. Lyft drivers are required to pass a background check and meet certain vehicle and insurance requirements in order to become eligible to drive for the company. Unlike Uber, which has faced criticism in recent years for its treatment of drivers, Lyft has taken steps to improve the experience for its drivers. For example, the company launched the "Driver Destination" feature, which allows drivers to set their own destination and only receive ride requests that are on their way. This helps to ensure that drivers are able to make the most efficient use of their time and earn more money. Additionally, Lyft has implemented a "Driver Advisory Council," which gives drivers a voice in the company's decision-making process.
Many other ridesharing companies, such as Ola in India and Grab in Southeast Asian countries, have also emerged in recent years and have become a popular mode of transportation in their respective regions.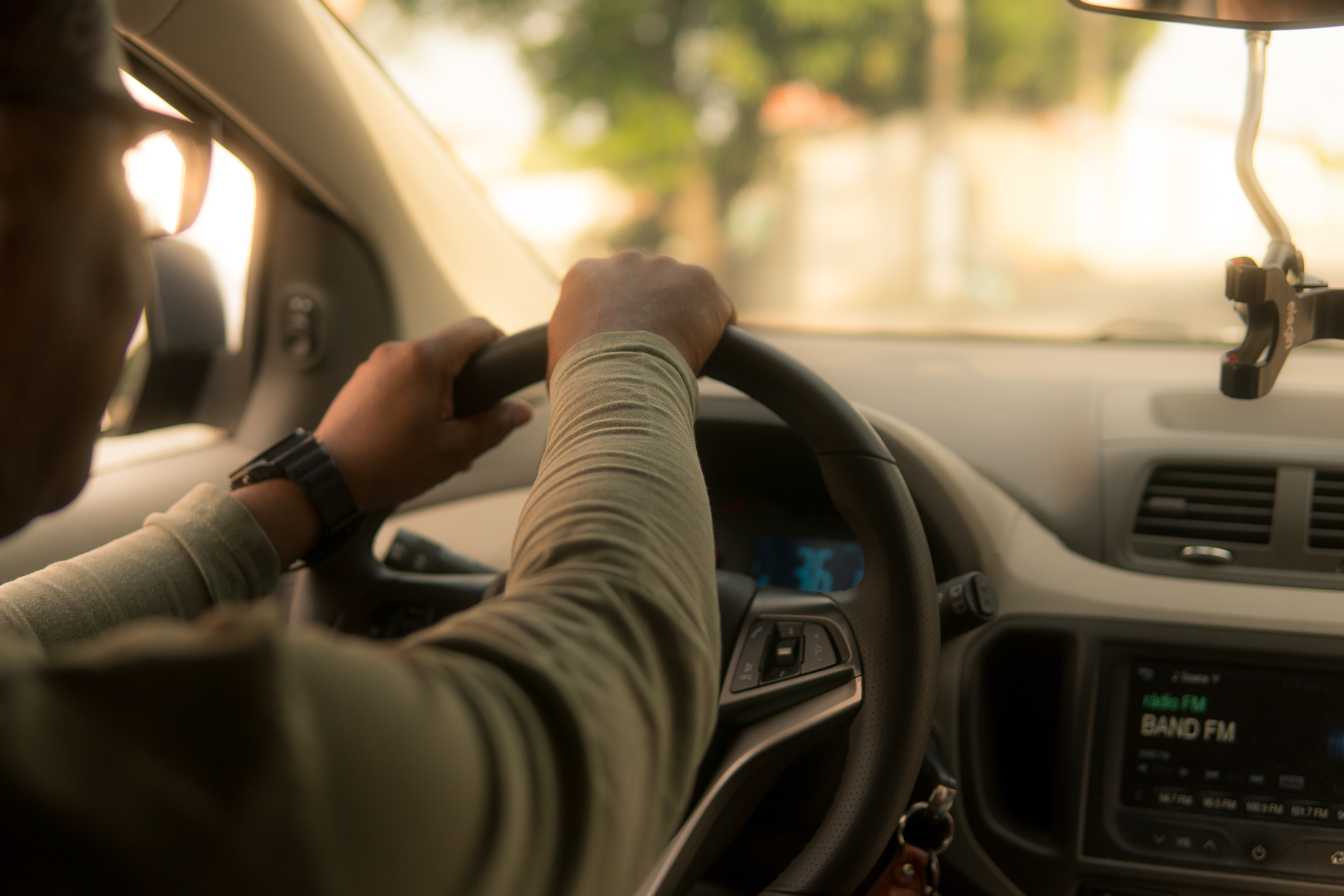 Ridesharing apps have completely changed the way we get around. These mobile apps make it easy for riders to request a ride, track their driver, and even pay for the ride through the app. Riders can also rate their driver after the ride, which helps to maintain a high standard of service. Ridesharing apps have also made transportation more affordable by offering lower prices compared to traditional taxi services. In addition, some ridesharing apps have created carpool options that allow riders to share a ride with other passengers who are traveling in the same direction, which helps to reduce traffic congestion and offering even lower prices.
To gain traction and funding, many ridesharing companies create pitch decks to help tell their story. Pitch decks are presentations that are used to pitch a company's products or services to potential investors. These pitch decks typically include information about the company's background, their current market position, and their plans for the future. Some well-known ridesharing companies, such as Uber and BlaBlaCar, have shared their pitch decks publicly, giving insight into their business strategy and growth plans.
1). BlaBlaCar Pitch Deck
Rideshare Startup Details:
Business Model: Marketplace
Industry: Rideshare Services, CleanTech, Collaboration, Transportation, Travel, Energy
Customer Model: C2C
Rideshare Pitch Deck Details:
Amount Raised: €21.3M
Deck Funding Year: 2016
Round: Late Stage
Company Link: BlaBlaCar
AngelList: AngelList
BlaBlaCar is a trusted online carpooling platform that connects drivers with empty seats to people looking for a ride. Through the platform, users can share the cost of long-distance travel by offering rides in their own cars or by finding a ride with someone going the same way. The service helps people save money on transportation costs and get to their destination safely and more affordably, while reducing environmental impact.
2) Uber Pitch Deck
Ridesharing Startup Details:
Industry: App, RideSharing Apps, Transportation, Travel, Logistics
Business Model: B2C
Ridesharing Pitch Deck Details:
Amount Raised: $200K
Year: 2008
Round: Early Stage
Company Links: Uber
AngelList: AngelList
Uber is a rideshare company that allows people to request rides from drivers using their mobile app. Uber connects riders with drivers in more than 800 cities around the world and has revolutionized the way people get around. With its easy-to-use ridesharing app, riders can quickly book safe and reliable rides with just a few taps on their smartphone.
 3). Kidzjet Pitch Deck
Ridesharing Company Details:
Business Model: Subscription
Industry: Transportation, Travel, Logistics, Ridesharing Companies
Customer Model: B2C, B2B, B2B2C
Ridesharing Company Pitch Deck Details:
Amount Raised: Undisclosed
Deck Funding Year: 2015
Round: Seed
Company Link: KidzJet
AngelList: AngelList
KidzJet is an online travel agency that specializes in family travel. They offer exclusive discounts on flights, hotels and activities for families with children. KidzJet also provides expert advice and tailored solutions to make family trips easier, safer and more enjoyable.
Read more about the Startup Sales Strategy.
 4). Careem Pitch Deck
Ride Hailing Company Details:
Business Model: Marketplace
Industry: Logistics, Food, Ride Hailing Apps, Payments, Transportation
Customer Model: C2C
Ride Hailing Pitch Deck Details:
Size of Round: $1.7M
Stage: Seed
Year: 2013
Careem is a Middle Eastern ride-hailing service that revolutionizes the way people travel. It lets users hail a safe, reliable and convenient way to get around town from the convenience of their phones. With Careem's rideshare app, users can book a car in minutes, track their driver in real-time, pay with cash or card, and receive an electronic receipt for their journey. Careem also provides enterprise solutions for businesses that need to move people quickly and reliably.
Conclusion:
Ridesharing companies have changed the way we think about transportation. With their convenience, affordability, and efficiency, it's no wonder why so many people have started using these services. From Uber to Lyft, Ola to Grab, ridesharing has become a global phenomenon. As technology continues to advance, we can expect to see even more innovation in this industry. For startup founders, ridesharing offers a unique opportunity to disrupt an industry and make a positive impact on the world. By analyzing the success of popular ridesharing companies and learning from their pitch decks, you can gain the knowledge and inspiration needed to create your own successful ridesharing company.
For more on startup fundraising read our articles: How to Raise Venture Capital Funding for Your Startup, Pre-Seed Funding: What it Is and How to Get It. How to Create a Startup Pitch. 8 Essential Fashion Pitch Deck Examples from Successful Startups.
Need More Pitch Deck Inspiration?
Check out our:
15 Pre-Seed Venture Capital Firms Who Invest in Early Stage Startups,
25 Essential SaaS Pitch Decks for Startups,
25 Fintech Pitch Decks by VC-Funded Startups,
25 Best eCommerce Pitch Deck Examples from Funded Startups,
8 Best Biotech Pitch Deck Examples from Established Startups,
16 Best Social Media Pitch Deck Examples from Well-Known Startups,
31 Best Marketplace Pitch Deck Examples from VC-Funded Startups,
11 Pitch Decks from Top Proptech Startups, 
11 Best Real Estate Pitch Deck Examples from Established Startups,
5 Best Crypto Pitch Decks from VC-Funded Startups,
12 Essential Healthcare Pitch Decks from VC-Funded Startups,
10 Successful Sports Pitch Deck Examples from VC-Funded Startups,
12 Best Travel Pitch Decks from VC-Funded Startups,
11 Pitch Decks from Top Proptech Startups,
7 Pitch Decks from Established InsurTech Startups,
19 Best Pre-Seed Pitch Decks from Early Stage Startups.
15 Pre-Seed Venture Capital Firms Who Invest in Early Stage Startups.
4 Essential Pitch Decks from VC-Backed Agriculture Startups,
17 Essential Series A Pitch Decks by VC-Funded Startups,
8 Pitch Decks from  Top Robotics Startups,
8 Essential Fashion Pitch Deck Examples from Successful Startups,
15 Pitch Decks from Successful Big Data Startups,
7 Pitch Decks by Top Augmented Reality Startups,
12 Best Travel Pitch Decks from VC-Funded Startups ,
5 Pitch Decks by Established Legal Tech Companies,
10 Essential Pitch Decks by VC-Funded CleanTech Startups,
6 Pitch Decks from Notable Restaurant Startups,
and 19 Best Edtech Pitch Deck Examples.'