Looking for examples of successful Series A pitch decks?  Even if you have a previous seed round pitch deck, Series A can be a different animal.
Knowing what a Series A pitch deck should look like and finding successful examples can often mean the difference between success and failure when pitching investors. Whether you are an experienced entrepreneur or this is your first time fundraising, having a good understanding of the basics and being able to draw on specific examples from top-funded startups will go a long way in helping you make strong impressions with potential investors.
In this blog post, we'll explore what makes up a Series A pitch deck, differences between a Series A deck, a Series B deck and pre-seed and seed round decks, as well as some great real world examples that have helped lead VC-backed startups to success. So get ready to fire up those slides – let's dive into everything you need to know about crafting a compelling Series A pitch and pitching for success!
What is a Pitch Deck? And What Is a Series A Pitch Deck?
At its heart, a pitch deck is the slide deck that accompanies the presentation that startup founders make to potential investors as they "pitch" their startup for investment.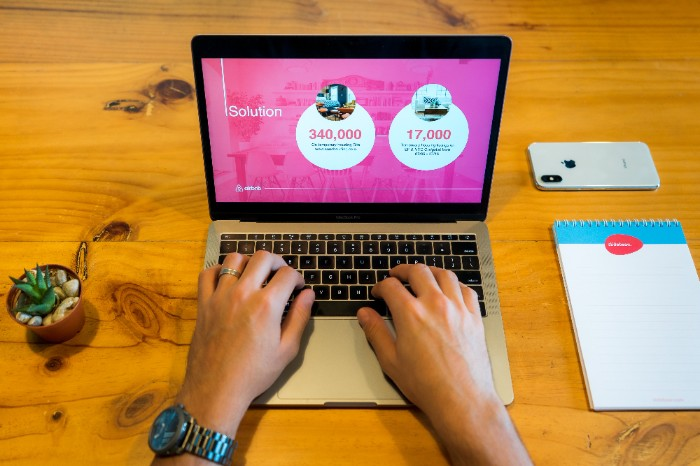 The pitch deck is used to help quickly and effectively communicate the entrepreneur's business idea or venture during the investor pitch. It should give a concise overview of the company, its mission, products and services, target market, financials, business model, etc. – all while working to establish credibility for the startup and the startup founders.
Understanding the Difference between a Series A, Series B, Pre-Seed and Seed Round Pitch Deck
If you are building a startup that that will need to raise funding from outside investors, you will almost certainly be preparing different pitch decks for each of those financing rounds. While all pitch decks provide an outline of your venture's goals and financials, each pitch deck type serves a different purpose.
For instance, pitch decks for a pre-seed startup is usually about testing out a business hypothesis and seed rounds are used to raise money get that business up and running. Pre-seed funding and seed funding are often raised from angel investors.
Pitch decks during Series A investments focus on demonstrating the business's growth potential leading potential investors to commit more money into the venture. The venture capitalists who invest in Series A startups, names like Sequoia Capital, Index Ventures and Khosla Ventures, need to see a business that can successfully grow revenue and scale in a large potential market before they write a check.
Finally, Series B pitches are meant to demonstrate the scalability of your product or service in order for businesses to receive further capital injections. It is essential for entrepreneurs to understand each type of pitch deck in order to access maximum resources and reach their given growth targets.
(For more on startup fundraising read our articles: 15 Pre-Seed Venture Capital Firms Who Invest in Early Stage Startups,  How to Raise Venture Capital Funding for Your Startup, Pre-Seed Funding: What it Is and How to Get It. How to Create a Startup Pitch).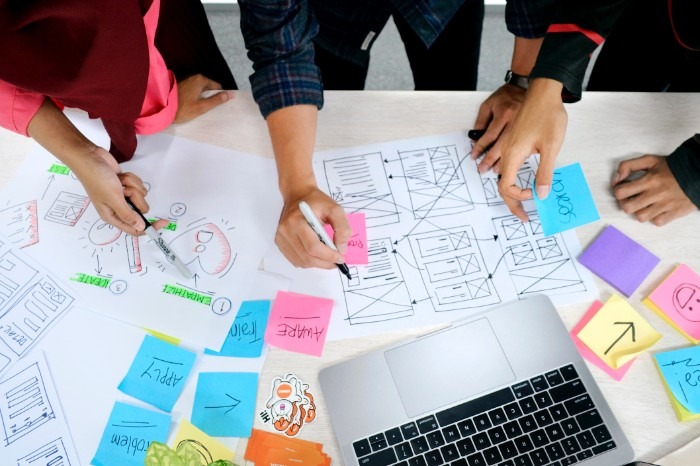 Crafting Your Own Series A Pitch Deck
Crafting a series A pitch deck is an important step for any business in the process of securing funding. It gives potential investors detailed insight into the company's market, competition and key points worth investing in. A series A pitch deck differs from a series B or seed pitch deck in that it focuses more on articulating your company's growth trajectory, how it is making money, and potential to scale and less on early-stage risk factors.
So while investors will still expect many of the standard pitch deck slides like a problem slide, solution slide, idea slide, competition slide, market slide, etc., the Series A investor audience (and especially potential new investors) will be much more on how far you have come with the pre-seed and seed funding that you have already received and the key numbers that you are now producing like your unit economics, margins and cash flow. Your final slide should have a very thoughtful funding "ask" and you need to feel confident as you describe how you plan to use those funds to grow revenue and scale the business towards a Series B.
(For more on pitch decks, read our article on 8 Essential Fashion Pitch Deck Examples from Successful Startups, 11 Pitch Decks from Top Proptech Startups and How to Create an A+ Venture Capital Pitch Deck,)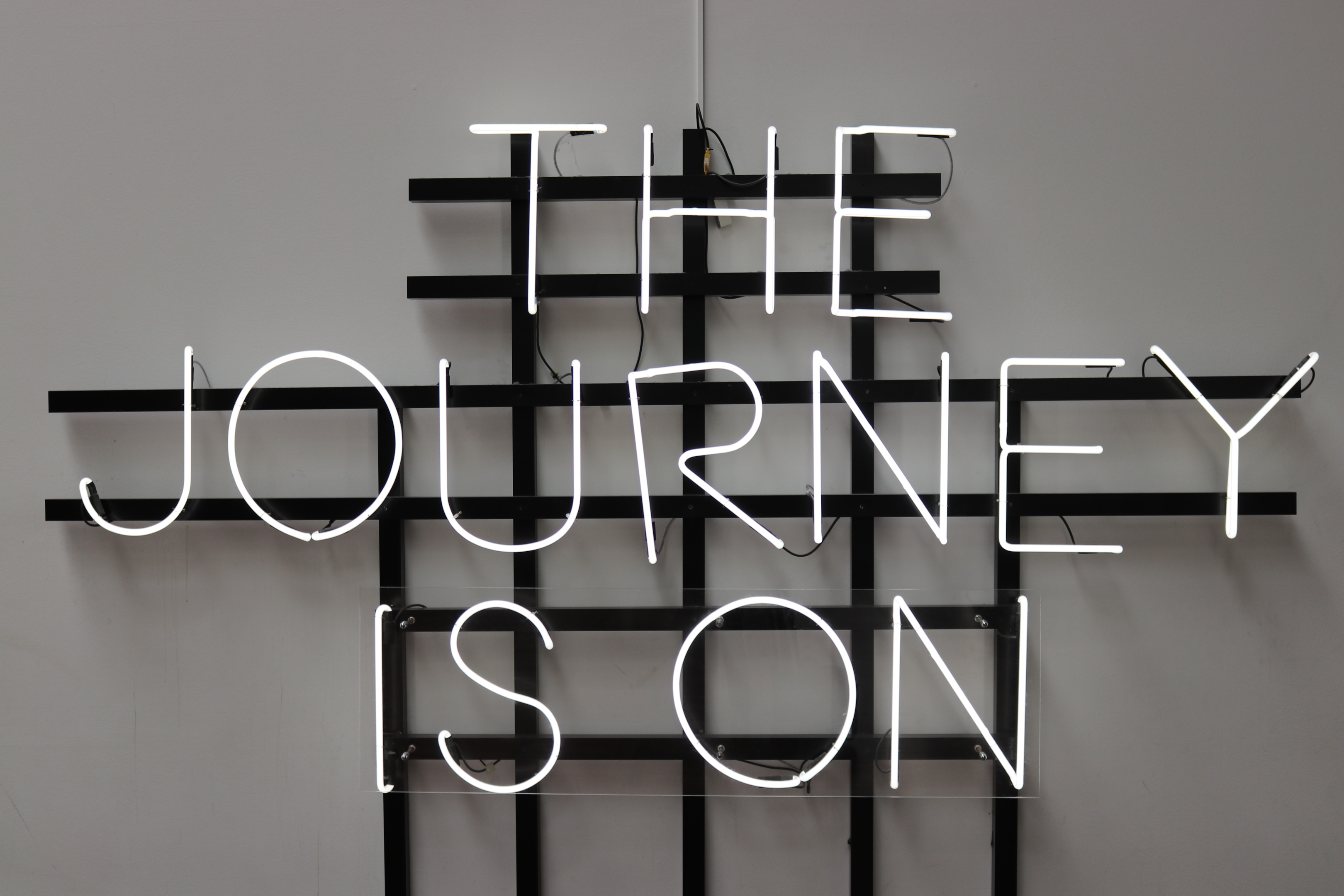 By your Series A, you need to know and understand your present and future market.
The Customer Journey and Your Value Proposition
Having already raised and spent your pre-seed and seed rounds, Series A investors will expect that you have a strong sense on who your customers are, your customer's life and journey, and your value proposition, especially as stacked against your competitors.
These are all markers that you have a startup that is ready for the capital needed to scale and fuel significant revenue growth, and your deck design should reflect it. For example, your solutions slide should include customer-focused messaging highlighting the differentiated value you can provide to prospective customers that may build up your customer base, in bullet points that are easy to read and understand. Major investors like Sequoia Capital and Tiger Global Management see thousands of pitch decks a year, so it's important that your deck stand out and each bullet point be thought-out and easy to understand.
Let's take a look at how some successful Series A startups have done it!
17 Series A Pitch Deck Examples by VC-Funded Startups
1) Front
Industry: SaaS
Customer Model: B2B
Amount Raised: $10M
Year: 2016
Company Link: Front
AngelList: AngelList
Front is a B2B customer communications hub that allows enterprise clients to focus their teams on the customer relationship and communications. Front consolidates customer communications into one place, streamlining the process for their customers and users and providing a solution that enables fast, accurate, human response.
Even though this was a company with a lot of competitors on their competitive landscape, their pitch deck did a good job of telling a strong future growth story. Although this SaaS pitch deck dates from Front's early Series A funding, the SaaS company has received 6 rounds of funding to date and over $200M in funding.
2) Youtube
Industry: Video, Social Media, Entertainment, Media
Business Model: B2C
Amount Raised: $3.5M
Year: 2005
Company Links: Youtube
AngelList: AngelList
Youtube is an online social media video sharing platform owned by Google. It allows users to watch, upload, share, comment and like videos in a variety of categories. It is one of the most popular social media websites on the internet and has been used by millions of people around the world to find and watch social media content they enjoy.
3) Magic Leap
Industry: eCommerce, Augmented Reality, GovTech, Healthcare, Manufacturing, Hardware, 3D Technology
Amount Raised: $50M
Year: 2014
Business Model: B2G, B2B
Company Links: Magic Leap
AngelList: AngelList
Magic Leap is a technology company that focuses on creating augmented reality and mixed reality experiences. Founded in 2011, Magic Leap is known for its groundbreaking spatial computing platform and mixed reality products. Magic Leap is driven to inspire people with new and innovative ways to interact with the world around them.
This Series A pitch deck was used to raise capital during its Series A round in 2014. It demonstrates the potential of their technology, as well as the value it can bring to businesses and government agencies through innovative applications.
4) Mattermark
Industry: SaaS
Amount Raised: $6.5M
Year: 2014
Business Model: B2B
Company Link: Mattermark
AngelList: AngelList
Mattermark is a data platform for venture capital firms that leverages machine learning, web crawlers, primary sources, and natural language processing to extract data from millions of news articles and websites daily. For a business which was admittedly targeted at a very specific ideal customer, their slides still did a good job of addressing market growth and how they planned to generate revenue.
After raising $17.2M over five rounds of funding, Mattermark was acquired by FullContact in 2017. In 2019, Mattermark relaunched as an independent company.
5). Gusto
Industry: SaaS, FinTech, HR, Cloud
Amount Raised: $20M
Year: 2014
Business Model: B2B
Company Link: Gusto
AngelList: AngelList
Gusto (formerly, ZenPayroll) is a cloud-based, payroll solution that helps businesses onboard, pay, insure, and support their teams with payroll, benefits, and more.
Gusto has received over $746M in funding across 13 rounds of funding from a variety of investors to date.
6) Foursquare Pitch Deck
Industry: App, Logistics, Software, IT, Marketing, Advertising, Big Data
Business Model: B2B
Amount Raised: $1.4M
Year: 2009
Round: Series A
Company Links: Foursquare
AngelList: AngelList
Foursquare is a location-based social networking app that enables users to explore their city and discover places that fit their interests. It offers personalized recommendations on the best places to eat, drink, shop, and more based on user reviews and ratings. Additionally, it provides helpful insights into trending hotspots around town.
7) SandboxVR
Industry: eCommerce, Augmented Reality, Entertainment, IT, Gaming, Events
Amount Raised: $68M
Year: 2019
Business Model: B2C
Company Links: SandboxVR
AngelList: AngelList
SandboxVR is an immersive virtual reality experience that combines advanced technology, multimedia content, and physical sets to create an interactive alternate reality. The company offers a variety of experiences ranging from team-based adventures to solo-player missions, using expensive new technology to acquire customers. SandboxVR also provides custom tailored activities for parties, corporate events, and special occasions. With its cutting-edge technology, SandboxVR offers a truly unique and unforgettable experience.
8) Mint
Industry: Fintech, Productivity, Analytics
Business Model: B2C
Amount Raised: $4.7M
Year: 2007
Company Links: Mint
AngelList: AngelList
Mint was a financial technology (Fintech) startup company that offers free, simple, and secure financial management services. It helped users to manage their finances by tracking spending, budgets, investments, bills, and more with personalized insights. Mint also provided tools for money saving, budgeting and credit score improvement. Additionally, Mint partnered with major banks and credit unions to provide better services for its customers in an online marketplace.
Just 2 years after its founding, Mint was sold to Intuit for $170 million.
9) Cloudera
Industry: SaaS, Machine Learning, Big Data, AI, Cloud, Analytics
Amount Raised: $5M
Year: 2008
Business Model: B2B
Company Link: Cloudera
AngelList: AngelList
Cloudera is a software company which provides a structured, flexible, and scalable platform, enabling sophisticated analysis of big data using Apache Hadoop, in any environment. Their pitch deck is an excellent example of a slide deck explains a highly technical SaaS business solution in a clear and concise manner. Clouder's slide deck is especially impressive because in 2008 when this presentation was given, many elements of its technology were not yet commonly discussed, so they could not expect investors to have the background to understand the technical detail.
 10) Lunch Club
Industry: Social Media, AI, Video
Business Model: B2C
Amount Raised: $4M
Year: 2019
Company Links: Lunch Club
AngelList: AngelList
Lunch Club is an AI social media supperconnector that uses artificial intelligence to match professionals who are looking to network and grow their careers. It makes introductions for lunch and coffee meetings, helping people make the right connection with the right person at the right place. With its powerful matching algorithm, Lunch Club creates an efficient, personalized networking experience for all users.
11) Buzzfeed
Industry: Media, Entertainment
Business Model: B2C
Amount Raised: $3.5M
Year: 2008
Company Links: Buzzfeed
AngelList: AngelList
Buzzfeed is an online media company that focuses on creating content for digital platforms. They specialize in creating fun, informative content about a variety of topics such as news, entertainment, lifestyle, and more. Buzzfeed has become one of the leading digital media companies due to their focus on engaging audiences through creative and innovative content.
12) Alto Pharmacy
Industry: eCommerce, Healthcare
Amount Raised: $6M
Year: 2016
Business Model: B2C
Company Links: Alto Pharmacy
AngelList: AngelList
Alto Pharmacy is an online pharmacy that offers fast, convenient, and affordable healthcare services. They provide prescription medications and over-the-counter medications, as well as health and wellness products to customers nationwide. They offer personalized care with free delivery and 24/7 access to a dedicated team of pharmacists, nurses, and other healthcare professionals.
This pitch deck was used to raise capital during Alto Pharmacy's Series A round in 2016. Through this pitch deck, Alto Pharmacy was able to raise $6M in funding at the end of their round.
13) Gestoos
Industry: SaaS, Software, AI, IoT, Machine Learning, Retail, Robotics
Amount Raised: €2.5M
Year: 2017
Customer Model: B2B
Company Link: Gestoos
AngelList: AngelList
This slide deck is from Gestoos, a technology company specializing in artificial intelligence (AI) and gesture recognition. It develops sophisticated software solutions to identify and interpret human behavior and gestures in real-time, enabling users to interact more naturally with their environment.
With its cutting-edge technology, Gestoos offers a variety of innovative applications for businesses, developers and end-users, such as gesture-based navigation and motion control. The company's mission is to bridge the gap between people and machines by creating intelligent interfaces that enable us to interact with our environment in a more natural way.
14). OpenDoor
Industry: Real Estate, Proptech
Customer Model: C2C
Amount Raised: $10M
Deck Funding Year: 2014
Round: Series A
Company Link: OpenDoor
AngelList: AngelList
OpenDoor is an online real estate marketplace company that makes the home buying and home selling process easier and more efficient. It offers a simple, transparent process that eliminates the need for traditional agents and real estate agency fees. OpenDoor also provides home loan financing and mortgages, helping customers find the best deals on their new home and providing services to assist in closing residential home loans.
15) Predictive Index
Industry: SaaS, HR, Productivity, Software, Collaboration
Amount Raised: $50M
Year: 2019
Business Model: B2B
Company Link: Predictive Index
AngelList: AngelList
The pitch deck is from Predictive Index, a human resources technology company that provides businesses with powerful tools to optimize the performance of their teams. Their platform combines analytics, feedback, and artificial intelligence to help companies create an environment in which their employees can thrive and reach their potential. Predictive Index also offers consulting services to help organizations identify areas for improvement and develop effective strategies for success.
16) Floqq Pitch Deck
Industry: EdTech, Video
Customer Model: B2C
Amount Raised: € 1.1M
Year: 2017
Company Link: Floqq
AngelList: AngelList
Floqq is the Latin America's biggest marketplace for online video courses. With over 35,000 courses across a wide range of topics, Floqq offers users access to quality learning material from some of the best instructors and experts in the region. Floqq's platform is designed to make it easy to find and enroll in online courses, with a simple interface that allows users to quickly search for their desired content, as well as for experts to sell online courses in their area of expertise. From business skills and personal development to technology and design, Floqq has something for everyone.
17) EquityBee Pitch Deck
Industry: Marketplace, FinTech, Payments,
Business Model: B2B2C
Amount Raised: $20M
EquityBee Deck Funding Year: 2020
Company Link: EquityBee
AngelList: AngelList
EquityBee is a financial technology company that provides services to help founders, employees, and investors access their equity. Their services include personalized advice, automated tools, and resources that enable users to understand their options, navigate the process of issuing equity shares, and maximize their returns. Through EquityBee's platform, users can access a marketplace of pre-vetted investors who are ready to invest in private companies.
Closing Thoughts on Crafting a Series A Winning Pitch Deck
As you can see, making a successful pitch deck is no small task. Ultimately, crafting an effective Series A pitch deck takes a lot of time and effort, but it can be highly rewarding. It is essential to stay focused on identifying your company's value proposition and designing an engaging presentation that will resonate with investors. Additionally, having clarity on the terms of our investment can make significant improvements to the success of your pitch deck. By understanding the fundamentals of pitching when creating your pitch deck, you are more likely to stand out amongst other companies raising funding during series A. As demonstrated by the examples we discussed, creating a well-crafted pitch deck is possible and has been done successfully in the past. Put in extra work upfront to create an impressive pitch deck for series A and you will be set up for success!